FACUA denounces five manufacturers and supermarkets for committing fraud with the cream of the roscón de Reyes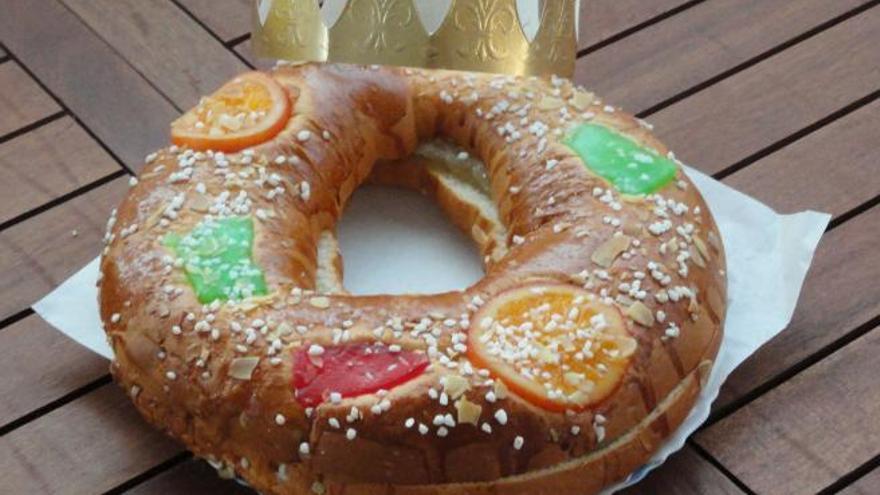 FACUA-Consumers in Action has denounced two manufacturers and three supermarket chains for the sale of roscones de Reyes that are fraudulently presented as cream fillings, when in fact they contain other substances. According to a statement released by the organization, "they incur in misleading advertising and the violation of European regulations on labeling."
Three of the supermarkets reported by FACUA (Aldi, Lidl and Dia) They resort to the "misleading claim of placing posters in their establishments" to present roscones as fillings of cream whose labeling indicates otherwise.
The Andalusian chain MAS, for its part, sells a roscón made for these supermarkets by the Zampabollos company It is presented as "deep-frozen roscón filled with cream". According to its ingredient list, however, it is actually a mixture of cream and palm kernel fat.
In addition, they point out that the companies Zampabollos and Aserceli, which manufacture roscones sold in the Andalusian chain MAS and chains such as Carrefour, The English Court and Hypercor respectively, they also present these sweets in their boxes as cream fillings. In the case of the roscón de Reyes sold in MAS, the filling is made up of a mixture of cream and palm kernel fat, while in the rosón sold in the other three chains it is prepared with palm and palm kernel fat. No trace of cream.
Facua has filed complaints with the Ministry of Consumer Affairs and various autonomous consumer protection authorities. He has also contacted Aesan, the Spanish Agency for Food Safety and Nutrition, which explains that "cream-based fatty preparation is a compound ingredient that is essential to distinguish food from products with which it could be confused based on its name or appearance, such as cream."
Therefore, this should be indicated quantitatively in the list of ingredients indicating the percentage of real cream that it contains so as not to mislead the consumer about the characteristics of the product they are going to buy. Aesan affirms that "only those in which all the filling is cream may use the name Roscón de Reyes de / con nata".
To identify the roscones with false cream, the Ministry of Consumption has published a series of recommendations to keep in mind so that we do not get caught in the act in the supermarket.
In its analysis of the best roscones de Reyes with cream of 2021, the Organization of Consumers and Users also warned of the presence of false cream in Aldi's product, making its filling only with a mixture of palm and palm kernel.