Facua denounces "false" cream in the roscones de Reyes of five manufacturers and supermarket chains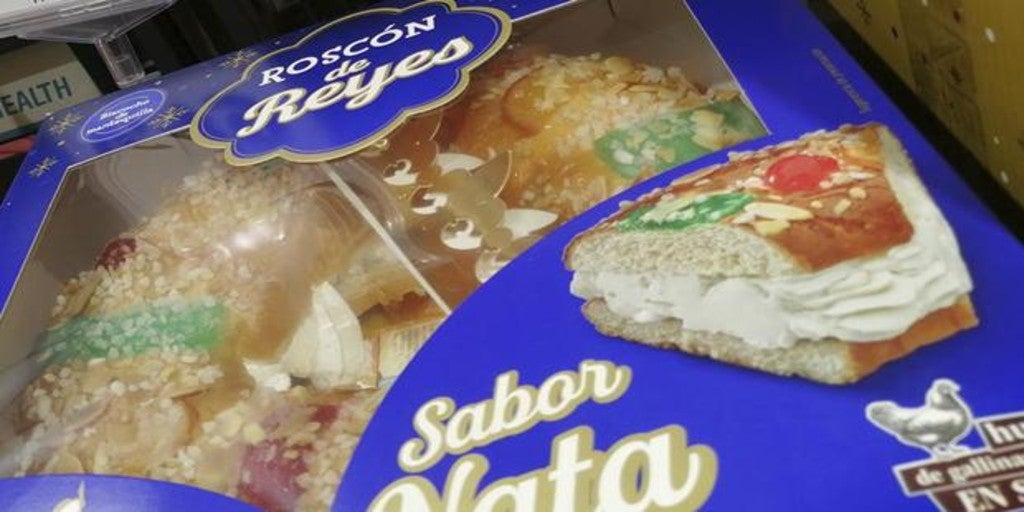 Updated:
Keep

The Facua-Consumidores en Acción association has denounced two manufacturers and three supermarket chains for selling the so-called
roscones de Reyes with what they consider to be "false" cream. As this entity points out in a statement, "they are fraudulently presented as cream fillings, when in fact they contain other substances", practices that "incur misleading advertising and the violation of European regulations on labeling."
This organization has set its sights on Aldi, Lidl and Dia supermarkets, warning of "misleading" labeling. In addition, they point out that the Andalusian chain MAS sells
a roscón manufactured for these supermarkets by the Zampabollos company, from the Huelva town of Almonte, which has also been denounced. «In its box it is presented as" deep-frozen roscón filled with cream ".
But in reality, its list of ingredients reveals that it is a mixture of cream and palm kernel fat, "they reveal.
The second manufacturer denounced is Aserceli, domiciled in the Humanes de Madrid municipality. Its roscón, sold in chains such as Carrefour,
The English Court and Hipercor, indicates on its box in large characters that it is filled with «cream», points out Facua. However, the labeling reveals that it is "cream mixed with a preparation of palm and palm kernel fats".
The consumer organization highlights that their complaint has been presented to the Ministry of Consumption and different autonomous consumer protection authorities. They claim that the denounced chains have resorted to the "trick of placing posters next to them where they are presented deceptively as if they were totally filled with cream", Which implies a misleading advertising practice, which Law 3/1991, of January 10, on Unfair Competition defines in its article 5 as" any conduct that contains false information or information that, even though it is truthful, due to its content or presentation induces or may mislead the recipients, being liable to alter their economic behavior ".
On the other hand, informs Facua, article 22 of Regulation (EU) 1169/2011 establishes that the amount of an ingredient in the preparation or manufacture of a food must be indicated when it "appears in the name of the food or the consumer normally associates it with said name "," stands out on the labeling by means of words, images or graphic representation "or" is essential to define a food and to distinguish it from those that could be confused because of its name or appearance ".
That is, since the filling is an essential element to define a roscón de Reyes from others, -those composed exclusively of cream from those prepared with a mixture-, it is contrary to the regulations that its name indicates exclusively «Cream». since other ingredients have also been used in its manufacture, such as the vegetable fat preparation.
In addition, Facua points out that the irregularities reported in the roscones of Aserceli and Zampabollos (manufactured for MAS) are practices contrary to what is established in article 7 of the aforementioned Regulation. It states that "the food information must not mislead the consumer, in particular about the characteristics of the food and, in particular, about the nature, identity, qualities, composition, quantity, duration, country of origin or place of provenance, and mode of manufacture or obtaining ".
Similarly, the norm indicates that it cannot "suggest, through appearance, description or pictorial representations, the presence of a certain food or ingredient" if said component "has been replaced by a different component or ingredient."