Facua criticizes Calviño for not specifying what measures the Government is going to take to avoid financial exclusion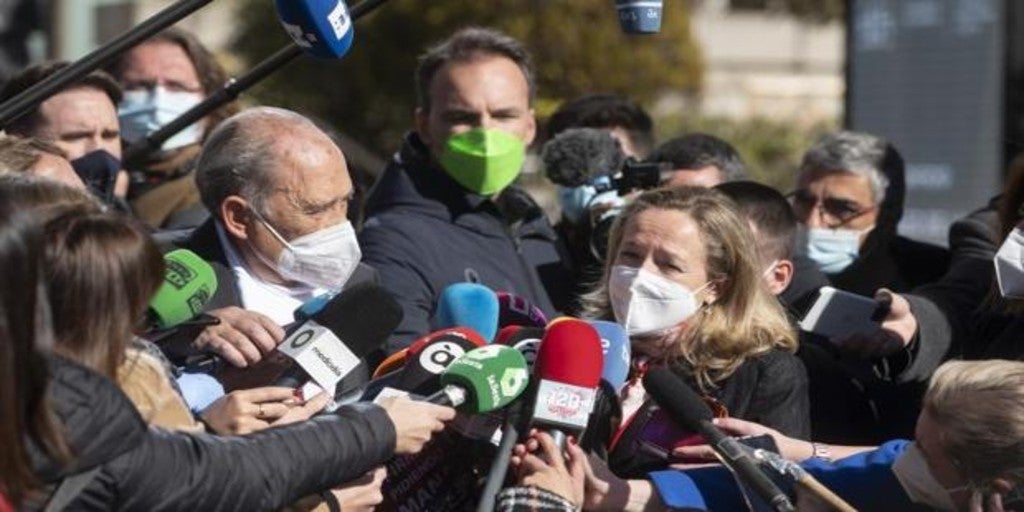 MADRID
Updated:
Keep

From Facua they have criticized today that the first vice president and minister of Economic Affairs and Digital Transformation, Nadia Calviño, has invited the banks to take "effective measures" for the financial inclusion of the vulnerable population, without specifying which ones your department will address. In a note, Facua recalls that Calviño made these statements yesterday together with Carlos San Juan, promoter of the "I'm older, not an idiot" campaign and who was attending the media after registering 600,000 signatures at the Ministry of Economy headquarters and to meet with the Secretary General of the Treasury, Carlos Cuerpo.
"Facua-Consumers in Action, which already addressed a letter to Calviño last October demanding policies in this regard, regrets the abandonment of this in its functions by not applying the law," reads the note.
According to Facua, the videos show "the warmth and closeness that the minister tried to show, even trying to give the 78-year-old pensioner a hug and highlighting the 'casual' character of the meeting in front of a multitude of cameras and microphones.
Despite Calviño's statements, Facua regrets that the economic vice president "is abandoning her duties and pretends that the same banks that have been committing abuses are the ones that propose solutions." from the consumer association They demand that the Government adjust to apply the law and punish irregularitiesas well as to improve current regulations to increase the levels of protection of consumers, especially the vulnerable.
In fact, Facua lists some of the measures mentioned by Carlos San Juan, who pointed to face-to-face service at the branches "all morning and without time limits", or that, if an appointment is required, it can be requested by phone. San Juan also demanded that the staff go out to help people with problems at the ATMs and that the implicit "paternalism" in which the elderly must go accompanied by their relatives be eliminated.
One of San Juan's appeals has been to the Government, so that, in the event that the bank opposes the "humanization" of care, it provides "alternative" services. Among others, that older people are not forced to collect their pensions by these entities. Regarding his previous meeting with Carlos Cuerpo, Secretary General of the Treasury, San Juan explained that he has committed to a "firm meeting" at the end of February.