Facua alerts about the fraud of the unofficial website that urges to call an 807 to renew the DNI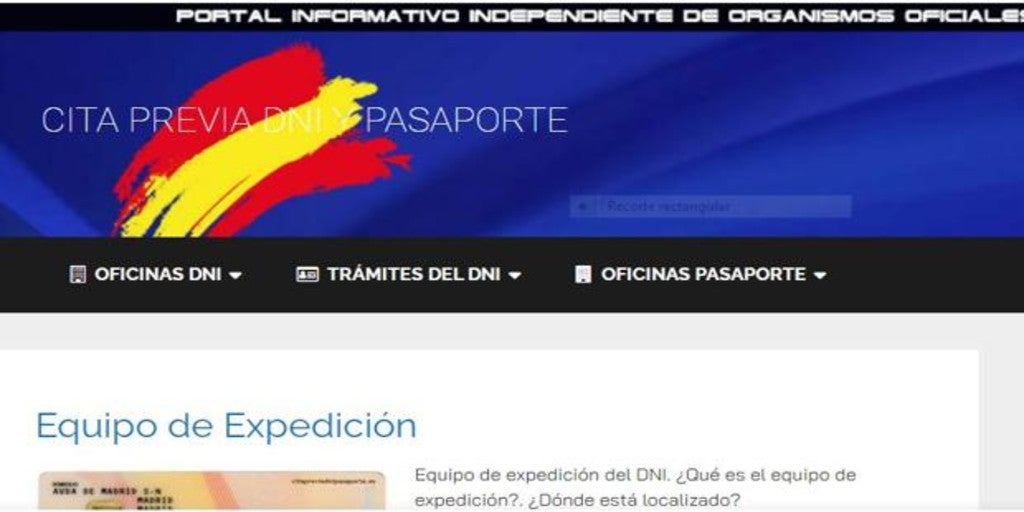 MADRID
Updated:
Keep

A website that pretends to be official urges you to call 807 to renew your ID and passport. Facua alerts that the page uses the blue color of the National Police, an image of an agent, the design of the flag of Spain associated with this body and even its typography, in addition to having the following url as a link: citation prior to passport. it is. The page "can mislead users and cause them to pay for a service that is free if performed through official channels," warn from the consumer defense association, which has reported the irregularities to the General Directorate of Commerce and Consumption of the Valencian Community ..
FACUA has reported the events to the General Directorate of Commerce and Consumption of the Valencian Community, as the company that identifies itself as the owner of the website, Attelper SL, has its headquarters there.
The web only clarifies that it belongs to a private company in a line of text that appears much smaller than the rest of the information and at the bottom of the page, where it is indicated that «this site is not an official website of the Spanish government".
Similarly, at the top appears the expression "Independent information portal of official bodies", but it is inserted between the colors and images of the National Police and with its own typography, diluting the message.
Thus, the association points out that the advertising on the page seems aimed at confusing users so that use the high-cost phone number 807 that the website picks up when carrying out a procedure instead of using the one that is free through official channels. The
price paid by user for 807 it is usually very high and is divided between the operator and the company that provides the service. Thus, the cost can range from 0.65 euros to 1.3 euros per minute.
Misleading advertising
Facua recalls that in article 5, Law 3/1991, of January 10, on Unfair Competition establishes that it is considered "unfair because it is misleading", any conduct that contains "false information or information that, even being truthful" may induce misleading consumers about "the existence or nature of the good or service" or its "main characteristics", among others.
Similarly, article 6 of the aforementioned regulations indicates that "any behavior that is suitable to create confusion with the activity, the services or the establishment of others is considered unfair. The risk of association on the part of consumers regarding the origin of the provision is sufficient to justify the disloyalty of a practice ".
In addition, article 18 states that "advertising considered illegal by the General Advertising Law will be deemed unfair", while Law 34/1988, of November 11, General Advertising, considers acts of unfair competition "advertising misleading, unfair advertising and aggressive advertising ".