Factory activity contracts for the first time in two years and portends recession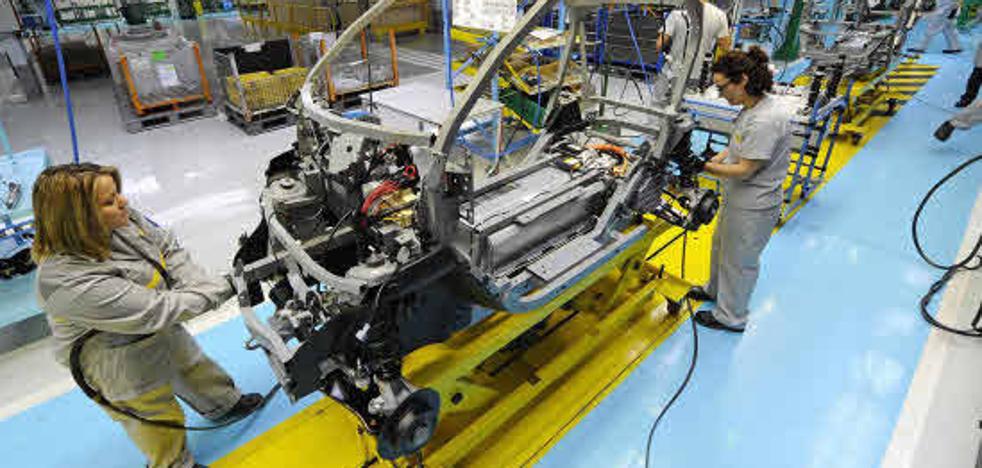 Companies accelerate cutbacks and temporary closures to face the sharp rise in costs and for fear of a new crisis
Spanish factories begin to stop their machines pushed by the energy crisis, which is causing production costs that have not been seen in decades. This follows from the Purchasing Managers Index (PMI) that measures manufacturing activity in Spain, published this Monday by S&P Global.
The indicator, one of the most followed by the market to evaluate the economic situation of a country, fell significantly from 52.6 points in June to 48.7 points in July, standing for the first time since May 2020 by below the 50 points that mark the threshold between growth and contraction. This deterioration in the health of the industrial sector was due, above all, to the sharp drop in new orders, due to the fact that demand has begun to weaken at a faster rate at a time of strong inflationary pressures and generalized economic uncertainty.
As S&P analysts point out, "companies surveyed reported that sales have slumped due to an increasingly uncertain environment, with some predicting a recession in the second half of the year." They also warn that high prices also affected this worse evolution of demand, with inflation shooting up to 10.8% in July in the case of Spain. And it is that the contraction of the activity is not exclusive to our country. In fact, the PMI index also fell to 49.8 points in the euro zone as a whole, compared to 52.1 points in June. It is the worst reading of the indicator in the last 25 months.
In the commentary accompanying the data, S&P Global economists warn that this "increasingly pronounced" slowdown in manufacturing adds even more pressure "to the risks of recession in the region." "The situation is likely to get worse," they insist, showing special concern about the drop in activity in countries such as Germany, Italy or France.
The problem is that the components with which this indicator is made do not only point to a demand problem. Concern about the immediate future of the economy has also already spilled over into hiring decisions in the manufacturing sector. Specifically, the level of employment fell for the first time in seventeen months in July.
Contingency plans

Along the same lines, the employers' association of small and medium-sized companies, Cepyme, warned on Monday that Spanish SMEs are already activating their own contingency plans to deal with the sharp increase in costs, which is causing a constriction of profit margins. most companies.
"The rise in energy prices, added especially to the strong increase in the prices of raw materials, reduces the production and operating capacity of Spanish SMEs," said Cepyme.
Faced with this situation of uncertainty, the organization led by Gerardo Cuerva warned that companies have already begun to take measures, such as adjusting their schedules in the face of rising energy prices, restructuring their production plans, even with partial temporary closures or totals of part of its chains, and adjust stocks.