Facebook's Tinder lands in Spain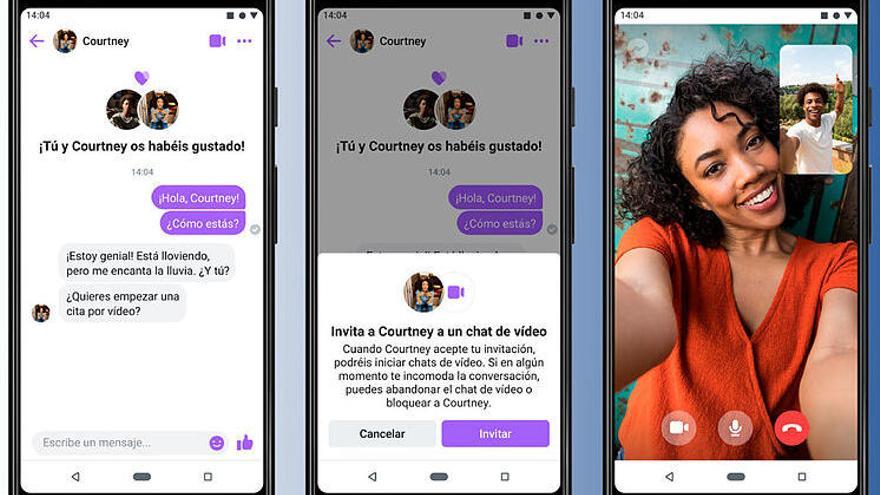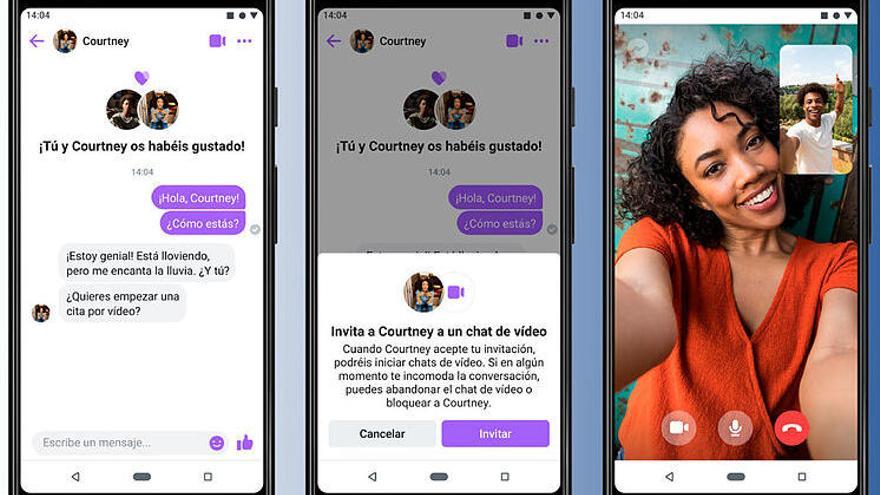 Facebook Couples, the dating function for Facebook users, It is available in Europe from this Thursday within the application of the social network and offers users an optional experience to know love without the use of 'swipes' to accept or reject profiles, unlike most dating apps.
The Facebook Couples function - known as Facebook Dating in Anglo-Saxon countries- was launched in 2019 in some countries like United States. There have already been 1,500 million 'matches' (pairings) in the 20 countries where it is available.
Now, the American company has announced the arrival of Facebook Couples to 32 new countries in the European market, including Spain, as confirmed by Facebook in an event with the European press that Europa Press has attended.
This service does not present profiles using 'swipes' -slide potential candidates to one side or another-, as happens with dating apps like Tinder, but through suggestions from other people, based on what users share in their personal profiles. It works within the Facebook 'app' itself, and not as an external application.
"Facebook Couples focuses on people, not profiles"It seeks to get as close as possible to how people meet in the real world, away from the 'swipes' of dating applications", said Kate Orseth, product manager of Facebook Couples, during the meeting with European journalists.
Preferences and text chat
The users they can select which people they want to appear as potential 'matches' on Facebook Couples, and this service excludes people who are already friends on the American social network. It is a free experience in all its forms.
The first step to enter Facebook Couples is create a profile, something that Facebook users aged 18 and over can do, selecting their gender and the sex or genders in which they are interested.
It is also possible to select additional filters for each profile depending on the preferences each person is looking for, specifying age, religion, height, level of education or whether or not they are interested in people with children. Suggestions can also be based on common information from your main profile, such as place of birth or school.
The service allows to establish conversations between users who have had a 'match', only with text. It also has integration with Facebook events and groups, so that the most active users have an easier time getting in touch with other people who share the same interests.
'Secret crush' and virtual dating
Facebook Couples matches people from outside their environment, but also incorporates a 'secret crush' function (secret love), which allows users to select people in whom they are interested and if they are from their circle of friends, information is only revealed when both users have had a 'match'.
The dating platform has 'Stories' or stories of ephemeral content to express themselves, which can be shared on Facebook or Instagram, and users can vote with 'like' these contents.
Facebook Couples also includes a virtual dating feature so that people can meet and have a greater connection even when meeting in person is not possible, due to the current pandemic situation.
Security
Facebook has worked with experts to develop the security of your Facebook Couples function, and stressed that it is an optional experience and that it is independent, although it works within the Facebook 'app'.
To keep people safe, Facebook Couples imports information from Facebook accounts and does not allow you to change some important data such as username.
The dating experience requires the use of location data in the registry, but it does not automatically update the user's position, as with other dating apps.
Facebook will not show ads in this function and has established a series of special categories that will not be shared or used for advertising purposes, such as information about the person's sexual orientation, religion and other personal data.
To ensure the safety of users and review complaints in case of abuse, Facebook has confirmed that you will be able to access the content of personal chats between users of Facebook Couples, and that these will not be encrypted.
DELAYED ARRIVAL IN EUROPE
Facebook planned to launch its dating feature earlier in Europe, in February, but its arrival had to be delayed after experiencing problems with the Irish Data Protection Commission, where its headquarters are in Europe, by failing to provide required documentation.
"We have taken more time to ensure that Dating complies with European laws," Orseth said in reference to the frustrated launch of the function in February. "Facebook Couples complies with the RGPD (the European General Data Protection Regulation)", concluded the person in charge of the service.