Facebook lies to you: the secrets that have exposed the toxicity of the social network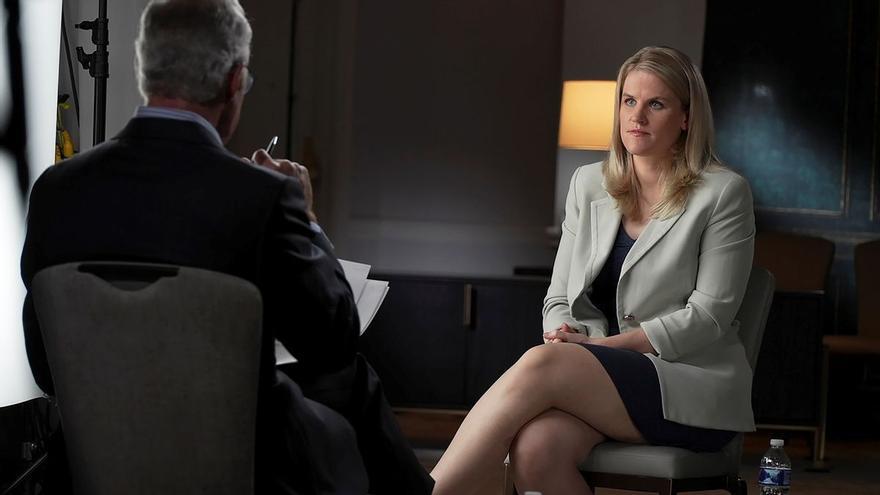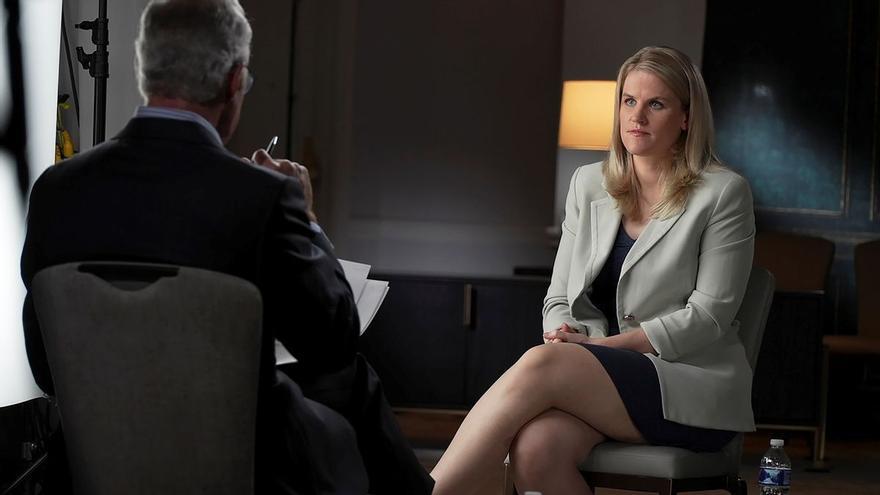 The vast empire that controls Mark Zuckerberg –And that also includes Instagram, WhatsApp and Messenger- requested internal studies to better understand how their platforms affect the health of public debate and alter the mental stability of the millions of adolescents who use their products. The company tried to bury those results. Up to now.
Frances Haugen worked in the department of Civic Integrity, which Facebook dissolved shortly after the presidential elections that Joe biden he won in November 2020. It was then that he chose to resign and leak those revealing documents to the press and federal authorities. Some documents that the company knew and decided to ignore. "There were constant conflicts of interest between what is good for the public and what is good for Facebook. And he always chose to optimize his own interest, to earn more money, "the 37-year-old computer engineer explained during the early hours of Monday on '60 minutes', a prime-time television program. On Tuesday he will appear to testify before Congress.
Instagram, toxic for teenage girls
This Facebook scandal has several ramifications. However, none is as powerful as the leak that reveals that Instagram accentuates the unsafety and the depression between girls. According to internal reports commissioned between 2019 and 2021, the popular photography platform "worsens the relationship with their body in one in three adolescents", produces "increasing levels of anxiety and depression" and causes up to 32% of minors to they feel bad about their body "feel worse."
The toxic potential of Instagram and other networks on adolescent and female self-esteem has been talked about for years. East scandal It is different because it is based on internal investigations in which it is Facebook who recognizes that its star platform is not only harmful for a percentage of young people, but that it is more so than TikTok and Snapchat, against whom competes for the adolescent public.
Even having this information in hand, the board has repeatedly chosen to reduce this impact in public, even in front of congress. Its objective? Do everything you can to expand your market share to the young and avoid becoming the social network of the old. That is why Facebook was working on Instagram Kids, a version of the platform for children from eight to 12 years old that, with the scandal, has been forced to paralyze.
Hate as a business
The internal documents exposed by the 'WSJ' also show how Facebook has become a space that rewards the hate as a mechanism to further engage its users. In 2018 the platform modified its algorithm to combat an existential problem: the drop in interactions. Employees denounced that this modification rewarded the most inflammatory and controversial messages, but Zuckerberg refused to correct it. Haugen has described it perfectly: "If they change the algorithm to make it more secure, people will spend less time on the platform, click fewer ads, earn less money."
That the management ignores the alarms of its workers is a repeating pattern. This is what has happened in several countries, where Facebook ends up being instrumentalized by criminal groups - such as Mexican drug cartels, paramilitaries in Ethiopia or human traffickers in the Middle East - to organize, attract followers and launch attacks.
Another piece of information indicates that Facebook has a secret program that allows famous users such as politicians or athletes to skip the rules of the platform and publish content that would not otherwise be accepted to avoid "public relations fires".
This is not the first scandal to hit Facebook. In 2018 another journalistic investigation uncovered that the political marketing agency Cambridge Analytica - promoted by the Republican magnate Robert Mercer and far-right guru Steve Bannon — had used the data of 87 million users without consent to launch a personalized campaign of electoral propaganda that favored the presidential campaign of Donald trump and the exit of United Kingdom of the European Union (EU).
Where is Zuckerberg?
Faced with such a scandal, any other company would be shaken to death. But that's not the case with Facebook, whose empire amasses four of the five most downloaded social networks in the world. The disclosure of internal documents is a gigantic reputation crisis for the giant, which has activated all its personal relations staff to try to stop the bleeding.
However, Zuckerberg does not seem uneasy. In recent days, several experts have wondered about his silence and his lack of explanations. Nothing is further from reality. This Sunday, shortly before the interview with Haugen was broadcast in full 'prime time', the founder and CEO of Facebook published a video from a yacht using the new smart glasses with cameras that the company has recently launched.