Facebook cuts off the massive use of WhatsApp for the next campaign | Technology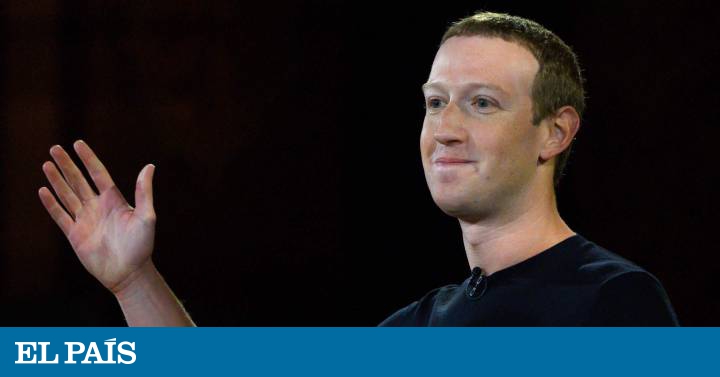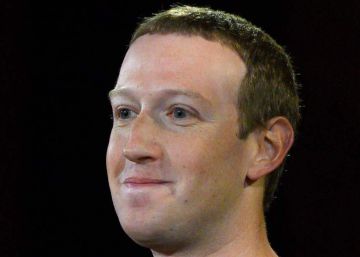 The alleged great secret weapon of the elections in India, Brazil and even Andalusia It has not lasted in Spain nor two elections. In April, WhatsApp cut automated mass shipments to all parties four days after the elections. This time the company warning arrives before the start of the campaign.
Facebook called the parties to a closed pre-election meeting last Monday, October 14. National formations attended, including More Country. It was also the PNV, but none of the Catalans. Facebook's intention was to encourage the parties with commercial tricks to learn to use the platform's tools better. "We offer training on how to use our tools, how to update your security settings and also discuss and receive feedback on how to improve our systems, "said Facebook, a company that owns WhatsApp, in a statement to this newspaper confirming the meeting and its objective.
More than "receive feedback on improving tools ", the parties were interested in what was going to happen with WhatsApp. In the April campaign, WhatsApp suspended The accounts of United We can on Tuesday before the elections, and two days later settled the other parties.
During the canapés that Facebook offered at its offices, a corridor was formed around Natalia Basterrechea, director of public affairs for Facebook. The big issue that the company shied was suddenly put on the table: what was going to happen with WhatsApp in the November campaign. EL PAÍS has contrasted this conversation with five representatives of the parties that attended the meeting that day.
Facebook was going to be aware of any mass or suspicious submission, Basterrechea said. In April, United We complained of marginalization for ideological reasons. But already after the elections, in a response to the Central Electoral Board, WhatsApp Ireland – because despite its enormous impact on this country, WhatsApp Spain does not exist as such – responded that it does not allow mass shipments or automation on its platform.
EL PAÍS had asked Facebook repeatedly since the election call what was going to happen with WhatsApp in the campaign. There was never an answer. After the meeting, the company limited itself to attaching a link to the terms of service of the messaging app. There it is clearly said that WhatsApp does not allow "unloved, massive and automated" messages. That limitation would really imply the end of the political WhatsApp as we understand it in Spain. No politician was going to manage tens of thousands of accounts from his campaign team. And Facebok wasn't going to allow anything else.
WhatsApp has a company-specific tool – WhatsApp Business – that should be used in principle to talk with individual clients, not to send messages in bulk. Each of those personal messages costs money. The parties prefer to pay a company that automates the shipments – or manage it themselves from the game – rather than answering questions about the program to random supporters, and then pay for each message.
Facebook's refusal dilutes the role that Facebook may have in these elections, which was already weakened by what had happened in April. The company wants WhatsApp to serve primarily for conversations, not for possible spam, even if users have agreed to receive those messages.
One of the parties planned to have a mobile line for each province and thus manage their supporters. After the meeting he will stop, in principle, to do so.
Some party regretted that other organizations or companies can make mass shipments to their customers. Basterrechea, always according to attendees, did not want to clarify for sure what was happening in other non-political sectors, the company's usual tactic.
The parties came out of that encounter with the feeling that Facebook, Instagram and WhatsApp wanted them to spend more on their platforms, but following their rules. "It was a waste of time," said one of the attendees.
Two of the presentations were from Facebook employees in English. They focused on commercial advantages. They said they should keep in mind that vertical videos "are in vogue" on the platform and have more interactions, which is the main objective on the platform. Vertical videos leave black on both sides, but that feeling of poorly recorded and fast creates curiosity among users. However, it was nothing new for attendees whose job it is to do this type of testing.
Facebook also explained that subtitles with strident words are useful, because people often watch them in silence. They also encouraged the parties to direct the leaders with Facebook Live.
Facebook, however, did not warn the parties that the platform allows politicians to lie in their ads. In the United States one of the great recent controversies has been to see how the social network will do nothing in the face of the lies of President Trump or other candidates in the form of announcements. Democratic candidate Elizabeth Warren did the test with an announcement saying that Mark Zuckerberg supported Trump. It came out as is.
In conversations with EL PAÍS, several parties admitted that they were unaware of the measure. Even within the company some employees were not aware of these changes, or at least they said they were not. "We will not submit the statements of politicians to our fact checkers independent, and we will generally allow them on our platform even when they break our normal content rules, "he said Nick Clegg, Vice President of Global Affairs and Communication of Facebook.
Mark Zuckerberg himself defended his measure in a bombastic speech on freedom of expression at Georgetown University last Thursday: "It's not that we don't do this [send your words to fact-checkers] to help politicians, but because we believe that people should be able to see for themselves what politicians say, "he said.
Thus, if a candidate wants to force, exaggerate or lie about his rivals, Facebook is the place where he is most sure that his message will reach the audience. It is clear that all politicians see the world in their own way, often twisted, but if a politician knows how to trick Facebook rules, he may have unexpected attention.