Fabio García Saleh analyzes 'Aita Tettauaen' and her relationship with Fernando León and Castillo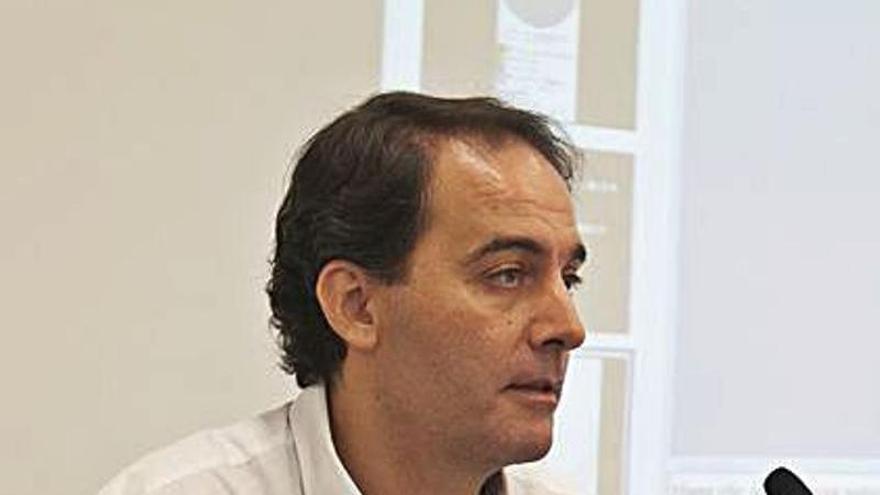 Fabio García Saleh, a graduate in English Philology and a doctorate from the University of Las Palmas, offers the Aita Tettauaen conference today at the León y Castillo House-Museum in Telde. The talk, which will start at 6:00 p.m., is framed in the cycle 'Dialogues Leoninos', and will analyze the so-called War of Africa between 1859 and 1860, and in turn the political situation in Spain in the year in which Benito Pérez Galdós wrote this work, 1904, and his relationship with Fernando León y Castillo.
García Saleh will detail how the so-called First Morocco War was and how it is reflected in this novel included in the National Episodes. In the context that Galdós wrote this text, French expansionism threatened to cause serious consequences for national interests, which could lead to a new war in Morocco, explains the speaker.
Mandatory reading
And that is precisely what the famous writer from Gran Canaria warns in this novel and asks that they look back to see what happened and not repeat the past again. In the talk, the speaker will demonstrate the topicality of Galdós's thinking and the importance of the ideas contained in Aita Tettauaen, which is conceived as something very old, but which he considers should be a compulsory reading book in high schools.
"That image of Galdós as a nineteenth-century writer is not like that, since his thinking is modern, because we should have already turned the page on a series of things and we are still doing the same thing," he says.
In this historical context in which Galdós wrote the novel, the figure of Fernando León y Castillo appears, at that time ambassador to France, who also warned of the consequences that French expansionism was going to have for Spain. "He was a pro-French man and he remained as ambassador in Paris to have an understanding with the French republic, even though he was not a career diplomat," explains García Saleh.
Although Galdós does not say it specifically, García Saleh believes that León y Castillo could be one of the sources of information for the writer from Gran Canaria, since both maintained a close friendship. In the talk, the lecturer will intersperse his reflections with images of the characters he is talking about, others taken from the engravings of the work and also paintings that reflect the battles.
The León y Castillo de Telde House-Museum launched in February 'Dialogues Leoninos', a cycle of nine conferences that will culminate in January 2022.