F1 returns to Telecinco, 'Angeles and demons' on Antena 3 and 'The contest of the year' on Cuatro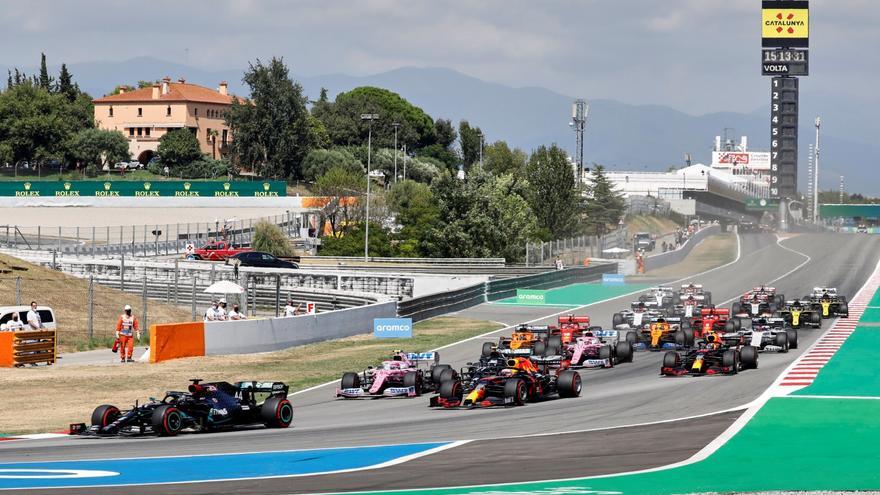 The classification of the Spanish Grand Prix of Formula 1 It will be one of the highlights of the program this Saturday. Motor racing returns to Telecinco with a broadcast that will feature the narration of Gonzalo Serrano and the comments of the motor journalist Iván Vicario and the ex-pilot Jaime Alguersuari. Matías Prats Chacón will travel to the circuit to report on-site everything that is happening in the competition. Hours later (10:00 p.m.), Agatha Ruiz de la Prada returns to the 'Deluxe' to talk about his recent break with Luis Gasset after more than a year of relationship.
Tom Hanks as Robert Langdon on Antena 3
For its part, a new pass from 'Angels and Demons' occupies the prime time of Antenna 3 this Saturday (10:10 p.m.). The professor of religious symbology Robert Langdon, absorbed in the investigation of an ancient satanic sect, that of the "Illuminati", looks for the most deadly weapon of humanity (antimatter), which some members of this sect have introduced in the Vatican. Langdon and an Italian scientist race against time to avoid disaster. After "The Da Vinci Code", Tom Hanks returns to play Professor Langdon.
Falete and Isabel Rojas visit Cuatro
Falete and his mother, Isabel Rojas, will be the guests of the new special of 'The contest of the year' on Four. Lina and Jorge, mother and son from the Madrid town of Arganda del Rey, and Mar and Sergio, a family from Castellón de la Plana, are the two couples who will compete with each other to achieve the 100,000 euros at stake.
The 1 from TVE bets night (10:10 pm) a new screening of the film 'Late night'. Katherine Newbury (Emma Thompson), a late-night talk show host who has been on the air for 28 years, suspects that her long-running show is about to be canceled. To try to avoid it and appear more modern, she will then enlist the help of one of her newly hired assistants, Molly Patel (Mindy Kaling).
In addition, after the Madrid elections of last 4M, 'the sixth night' will receive tonight (9:00 pm) the visit of the general secretary of the PP, Teodoro García Egea, with whom they will analyze the result of the Madrid elections and its possible repercussions on the future of Spanish politics.