Extremoduro will start its farewell tour on May 14 and 15 in Valencia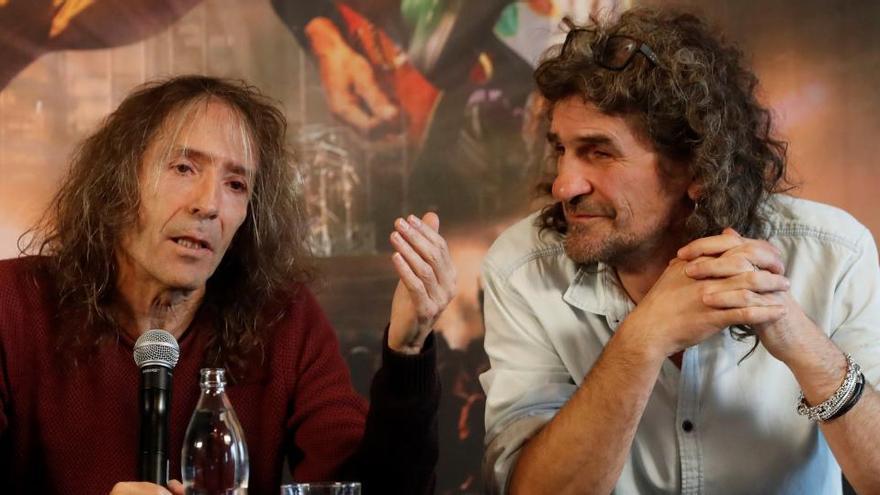 After many months of silence waiting for the evolution of the pandemic from covid-19, Extreme hard announced this Wednesday that his long-awaited farewell tour will finally start in Valencia next May, specifically on the 14th and 15th, and then continue on through the rest of Spain.
There will be eight cities in total that will be able to enjoy the latest live performances by Robe Iniesta's band, with stops at Murcia (La Fica, May 21 and 22), Santiago de Compostela (Monde Do Gozo, May 29) and the Madrid town of Rivas Vaciamadrid (Miguel Ríos Auditorium), the only one with four concerts on June 4 and 5 and, to top off the 'tour', on July 30 and 31.
In between, they will also pass through Cáceres (fairground, June 12), Seville (La Cartuja Stadium, June 19), Barcelona (Parc de Can Zam, June 25 and 26) and Bilbao (Kobetamendi, July 17).
"Although at the moment the situation is not at all promising, there are more than six months until the tour begins and we trust that by then all this can have been fixed", Iniesta pointed out in a statement collected by his promoter.
According to this, tickets already purchased will be valid for the new dates. In the case of cities with more than one performance, the order in which the concert for which the ticket was purchased will appear is maintained, so that those who were to attend the first "show" in Madrid (originally on June 5, 2020) will be able to attend the first of the new batch in the capital, on June 4, 2021, without the need for changes, and so on.
Extremoduro was scheduled to start this final tour on May 15, 2020, but the restrictions derived from the pandemic forced it to be postponed first to this fall and, finally, to spring 2021.
"To work the way we have worked for so long, it is essential to have a very special rapport. Now, that rapport so difficult to achieve and maintain, although it exists, is not the same," they claimed when they announced their dismissal, after more 30 years of successful career.
After the beginning of state of alarm, the group only published a statement in which it sent a message of tranquility to its followers: "Let's play for the fuck."