Experiences on the road to the future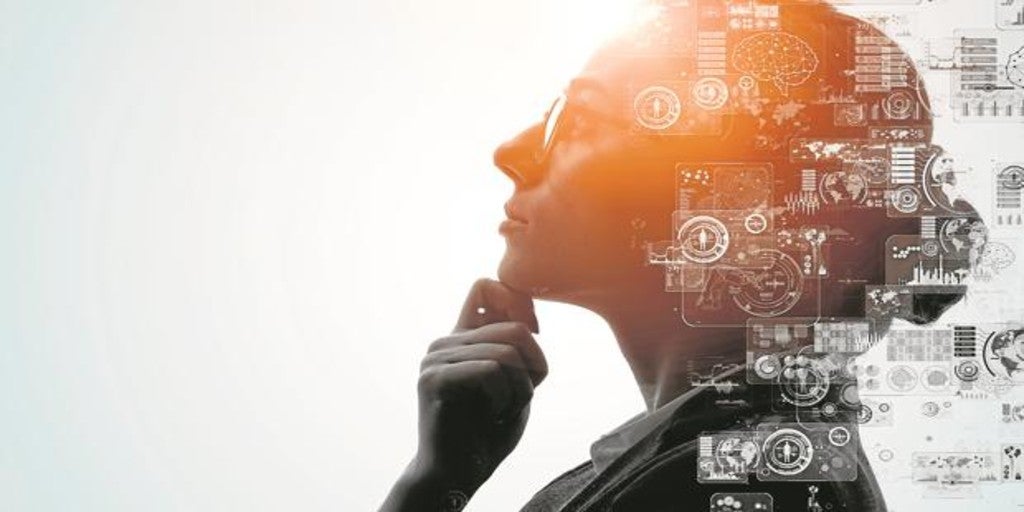 MADRID
Updated:
Keep

From the second year of Baccalaureate to the end of a double degree, each academic journey is an experience to adapt to a complex and increasingly open labor market, beyond borders.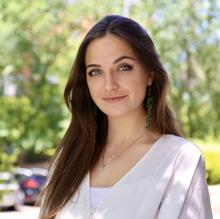 Victoria Montaner. (4th year of Audiovisual Communication and Journalism at CEU San Pablo University)
«I feel that I have taken a decisive step in my training»
«Traveling aroused my interest in studying Audiovisual Communication and Journalism. I understood that, although we are different, human beings share the same interests and experience the same needs. Very soon, I understood that Journalism is an important and essential activity to create a free opinion and society and promote social change. In his case, he always felt a special attraction to the audiovisual environment: "That is why, when I learned that CEU San Pablo University offered this double degree, it was clear to me."
These four years are complemented with an internship in the University's Communication Office: «I have been able to put into action, in a real and demanding environment, the theory I had learned and I feel that I have taken a decisive step in my training ». Victoria trusts that the notice «you young people have it very difficult», give way to her knowledge during the double degree and the skills that I have developed through internships: «I am convinced that I will be able to remove consciences through my work , transmit serious and well-founded opinions and, although it may be illusory, help transform the world.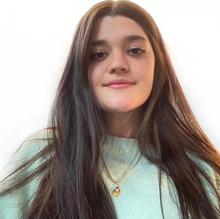 Arancha Caballero 2nd of Design (Complutense University of Madrid)
«Studying abroad will allow me to complete my training»
«I made the decision to study the degree in Design in my last year of school, when I realized that what interested me in computers was not so much the physical components, but the creative side of the virtual world, as the creation of web pages, corporate and visual image, or even the design of the computer itself. And indeed, I think I made the right decision. Clear ideas that Arancha Caballero with which will be his next academic, personal step: "I am quite clear about what I want to do, and the opportunity to go on Erasmus to Hamburg in the following academic year makes everything even easier. Studying abroad will allow me to complete my training with subjects that the faculty does not offer within the degree, and thus broaden my horizons and enrich my personal and professional experience ».
highlights the satisfaction and the fruits obtained after a huge effort and work when developing a project, "from the design of an ergonomic chair to the signage of a museum." A whole world, and a future, open to her: "In my grade I have learned that design is part of our daily life (it is not only about logos), and I believe it is very important to highlight the value that it certainly deserves".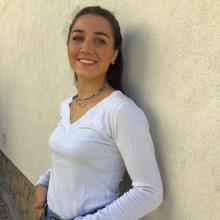 Paula Pérez. 3rd of Business Administration and Management (UNED)
"The experience has helped me a lot to grow personally"
Paula faced what she calls a «sea of ​​doubts» typical of almost all students until the end of High School: «It seems like yesterday when I had to choose what career, what career opportunities I wanted to choose. My choice was not given by vocation, I wanted to be guided by two of the subjects that I liked the most and excited when I finished Baccalaureate: Economics and Mathematics. I always liked them very much for their practicality. After surfing on the swell, decided to study at UNED because a member of his family knew this institution well.
«This different system gave me certain advantages compared to other centers: combining my career with carrying out other activities that I wanted to do. The experience is being very satisfactory, has helped me to grow a lot personally, with sacrifice and tenacity (Although the system provides many facilities, and I am comfortable in it, it requires a lot of effort). I emphasize that the teaching team at the University is permanently involved, "he explains.
On the near horizon, Its objectives are directed «100% to entrepreneurship, to learn to manage both my own company and to lead a team in order to get the best results. I study economics, finance, sales or business management and organization… the professional opportunities are wide ».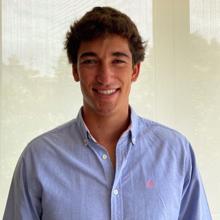 Nicolás Martínez de Urbina. 2nd Engineering in Industrial Technologies (Tecnun – University of Navarra)
«I am interested in learning in all fields to train myself as well as possible»
Nicolás knew what he wanted during Baccalaureate, and he only needed to specify as the end of the cycle approached: «Among all the possibilities offered by scientific-technical studies, I chose Engineering in Industrial Technologies as it was the degree with the most knowledge of engineering encompasses. I am not passionate about engines, aerodynamics or electricity in particular, but mand interested in learning in all fields to train me in this university stage as best as possible ».
The balance is very positive, as Nicolás points out: «In the first place, my expectations in choosing Tecnun have been exceeded, with practical and real projects, teamwork, professionalism of a teaching staff involved in our training and support. And secondly, the internships have given me a vision and reinforced knowledge of what I have studied during the first years of my degree, and have helped me to learn how a company works from a new perspective ». For your tastes and skills, is seen more akin to team management positions than to a more technical roleBut, in any case, «for me, the basis is to learn as much as possible about the applications of technology, which evolves every day. And so, hopefully, one day I will be able to develop my ideas and start my own business from them.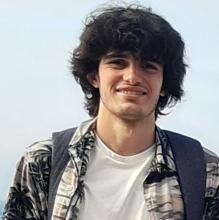 Álvaro Palacio. 2nd Energy Engineering and Environmental Engineering (Rey Juan Carlos University)
"I think both degrees complement each other quite well"
«I jumped (Álvaro points out) to choose this double degree because I considered that Energy and the Environment were two of the most relevant topics today and that most people were concerned about. I think the two degrees complemented each other quite well, accommodating almost all science and other necessary subjects asor ADE, Globalization or Law ». Studies of the XXI century on which the young student underlines two other factors to take into account, in this case, to choose the URJC: «I highlight the modernity of the facilities and the youth of the teaching staff. The Móstoles campus offers very good opportunities to feel at home, or even better, for example, in my own case, being able to study on the outdoor lawn ».
In addition, Álvaro highlights the importance of aspects such as "the very good and internationally valued Debate Courses and Model United Nations, good options to complement the study during the year ». And as for the necessary, and stubborn, presence of employability, he points out the data in favor of his option: «I believe that this career should, within a few years, be one of the most relevant in regional and national environments, given the progressive commitment of all economic sectors for the 'Net Zero' and the necessary hiring of environmental experts. For the latter, I also consider it a great decision to have chosen this career ».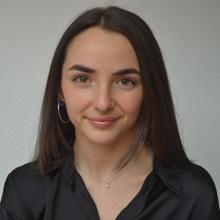 Irati Ortuondo. 2nd Baccalaureate (Colegio Jesuitas Durango) / American High School (Academica School)
«Think about your future, challenge yourself and organize yourself»
«I have just finished two high school degrees simultaneously, I have obtained a grade of 13,828 for my university access, I am passionate about astronomy and physics, satellites and communication systems, sports cannot be absent from my routines (modern dance and "kick boxing"), the organization of time, learning to learn every day … »Without a doubt, Irati knows how to organize himself. Essence of personal and professional development, in the middle of the transition period between training cycles: «In my backpack I have learned to give 100% at all times, the importance of training as completely as possible in order to achieve being a good person, a good professional and, thus, be a constructive part of society. And of course, full of gratitude to my parents and with institutions like Jesuits and Academica ».
It is the turn of a new stage, the university, in which he will study Telecommunications Engineering. «I have chosen (he comments) the Polytechnic University of Catalonia. I speak Spanish, Basque, English and French, so, in addition, I have set myself a new challenge, Catalan ». Surely he takes time, faithful to the motto that he tells us: "Think about your future, challenge yourself and get organized"