'Expanded sculpture', the latest art in three dimensions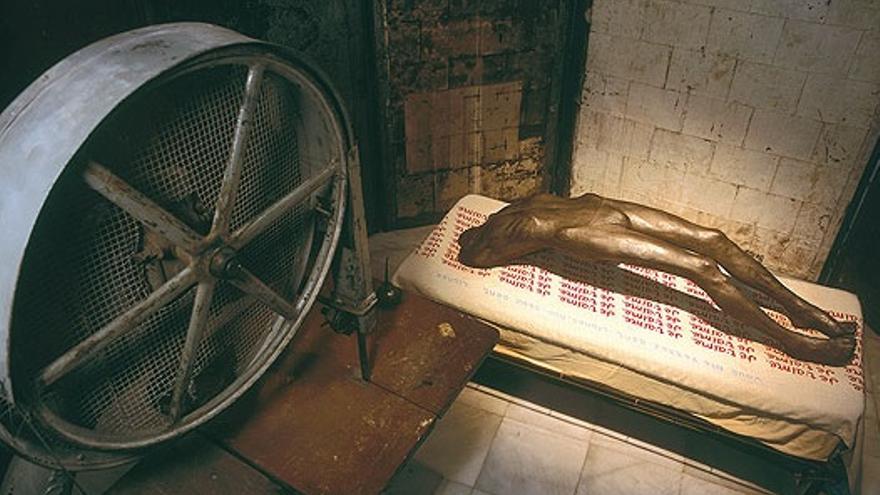 The exhibition 'Expanded Sculpture', open from this Thursday at the Andalusian Center for Contemporary Art (CAAC), investigates the rise of sculpture in art in recent years from the funds that this museum has been gathering mainly in the last decade.
The sample brings together the iconic pieces of his collection, such as the large cell of Louise Bourgeois or the pieces by Pepe Espaliú and Cristina Iglesias and recovers a work by Aurèlia Muñoz, a historical artist whose work was part of the old Museum of Contemporary Art in Seville, as reported in a statement by the management of the CAAC.
The exhibition, which is curated by Juan Antonio Alvarez Reyes and Yolanda Torrubia, also shows acquisitions from last year, purchases that were made with a extraordinary budget of about 500,000 euros authorized by the Ministry of Culture and Historical Heritage as aid to contemporary art on the occasion of the pandemic.
In 'Expanded Sculpture' works by a twenty-six artists, of which fourteen are women, which has highlighted the direction of the CAAC considering that it is "a medium traditionally associated with the male gender."
Some of the most important pieces exhibited are donations of the artists, specifically the installation by Soledad Sevilla and the ensemble of the Russian collective Chto Delat. Also, the sculpture by the German artist Reinhard Mucha, which is a long-term deposit of the collector Oliva Arauna.
The exhibition tries to offer a journey in which the viewer, "almost without realizing it, will go from abstraction to figuration, from geometry to the body, producing along the way a series of intersection nuclei where dialogues are established around issues such as the idea of ​​device, the organic in relation to form and material or identity and popular culture ".