excolonia GDP will fall 1.3% this year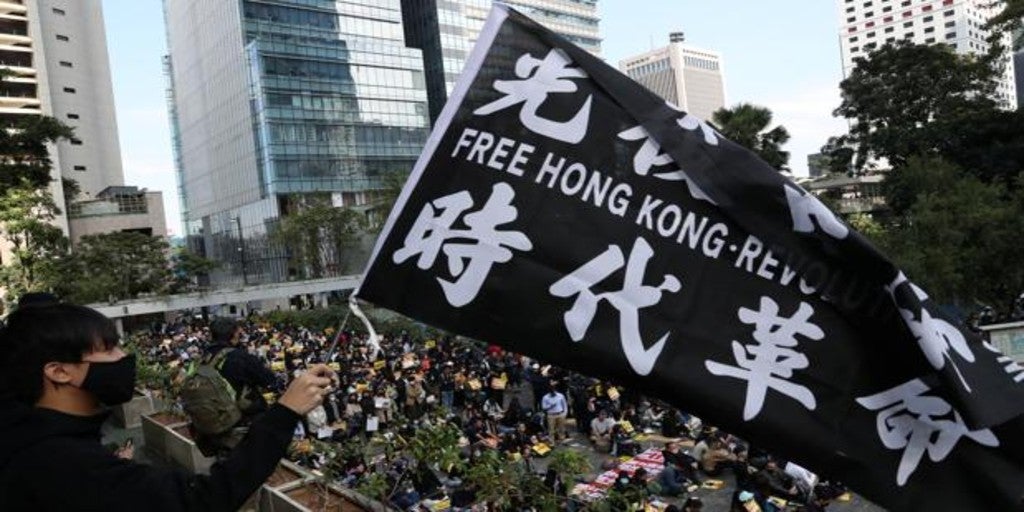 Hong Kong
Updated:
save

Hong Kong Finance Secretary Paul Chan said Monday that the financial city could register a budget deficit during this fiscal year, the first in 15 years, have pointed out various local media.
«The deficit for fiscal year 2019-2020 will occur due to a adverse economic environment, the decrease in tax revenues and revenues from land sales, as well as the relief measures announced during the year, "Chan told parliamentarians in the Legislative Council on Monday. He has also ensured that expects the economy to contract 1.3% in 2019 compared to the previous year.
As he predicted, although in the middle of the year the Government applied some "corrective measures"At the end of the fiscal year, the Hong Kong economy will be in the red, the first time this has happened since 2004.
In spite of everything, Chan said that the economic position of Asia's financial power remains strong: «We have accumulated a surplus over the years. Hong Kong is still in a healthy financial position, "he said.
The Secretary has alluded directly to the more than six months of protestYes, stating that they have dealt a "heavy blow" to the economy, and that people are expected to "help" to end the violence.
«To restore the economy, the different sectors must unite to stop the violence, so that the social order can be restored, citizens can return to normal life, companies can resume their normal operations and a space for rational dialogue can be created, "he said.
The statements of the executive occur one day after tens of thousands of hongkones will return to the streets again, and a week after the overwhelming electoral victory of the pro-democracy camp.
In one of Sunday's marches, protesters thanked the United States for passing the Hong Kong Human Rights and Democracy Law and in her about a thousand people participated, an image that contrasts with the massive manifestations of the past.
In the early hours of Sunday to Monday, one of the marches experienced episodes of violence as it passed through the district of Kownloon, when some protesters destroyed shops and restaurants and confronted the police.
Protests in Hong Kong began in June following a controversial extradition bill, already withdrawn by the Government, but they have mutated into a movement that seeks an improvement in Hong Kong's democratic mechanisms and an opposition to the increasing interference of Beijing. However, some protesters have opted for more radical tactics than peaceful protest and violent clashes with the Police are common