Évole presents an "intimate" and "intransigent" Bosé in his vision of the covid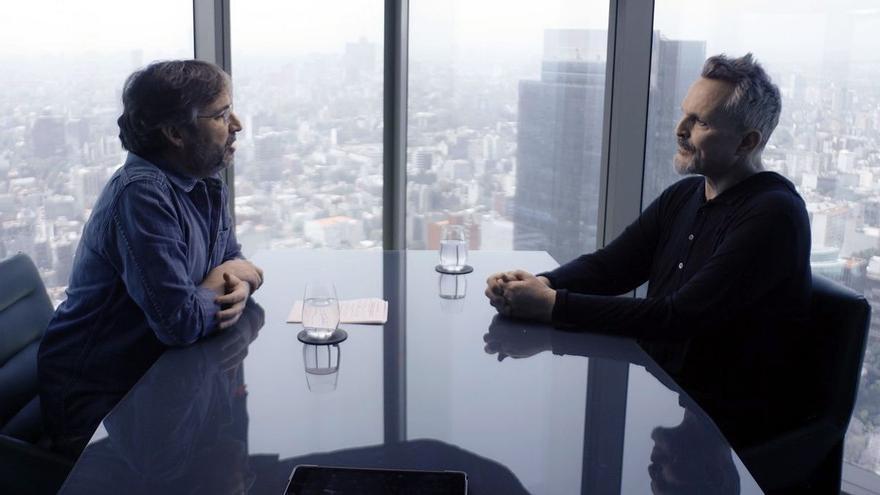 Uncompromising and convinced of his denialist views, this is how it will be presented Miguel Bosé on the first interview given years ago to a media outlet Spanish and that will be broadcast next Sunday, months after having retired from public life after the uproar generated by his opinions on the coronavirus.
"Miguel Bosé is at that point where He tells you that what he thinks is the truth and I am always worried about such absolute positions, come from where they come, because the truth is something very subjective ", the journalist told EFE this Friday Jordi Évole on the content of the talk he had with the artist in Mexico, where he resides.
"I noticed a point of intransigence or the debate being very difficult because if someone tells you 'what I am saying is the truth' then turn it off and let's go, "added the journalist, who has assured that although at all times he replied to Bosé's opinions and" I exposed his contradictions ", he did not succeed in give his arm to twist.
Bosé has not made any statements for several months and has been away from social networks since August last year, after starring in a chain of controversies for his questionable statements about the coronavirus and his support for conspiracy theories around the pandemic, "the great lie of the governments", words that raised blisters in a confined Spain with thousands of deaths.
Next Sunday La Sexta will broadcast the first part of the interview within the program "Lo de Évole" and a week later the second part of a meeting that Bosé granted him with the only requirement that he not censor his opinions will be broadcast.
"It is an interview like the ones before, when the guest is not thinking that if he says something they will criticize him. No, Miguel went with absolute freedom and saying what he thought of everything I asked him, whether it was intimate or something current, and that is very much appreciated ", explained Évole, who met "A very calm and relaxed Miguel" who told him "intimacies of his life" that he did not expect.
"He is not a person who has traded with his life or explained too many intimacies. And here in this interview we see an intimate Bosé, totally unpublished ", he assured.
Regarding the controversy unleashed in networks for giving the artist a voice and space for his denialist opinions, Évole has assured that he does not understand the reason for the controversy since in recent months all the media have published their statements, "therefore Miguel Bosé already has had a voice. " "What difference is there in that now he has that voice but with a journalist in front of him who is questioning things about which he thinks?"