Everything you need to celebrate Oktoberfest at home this weekend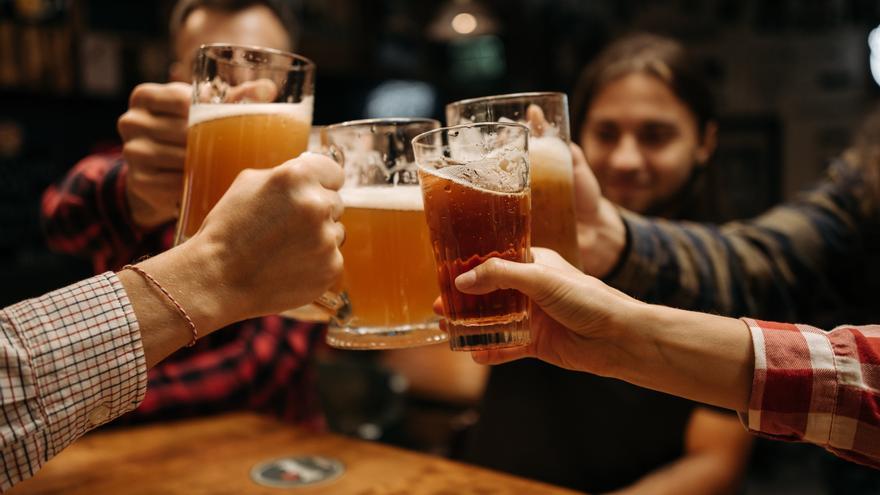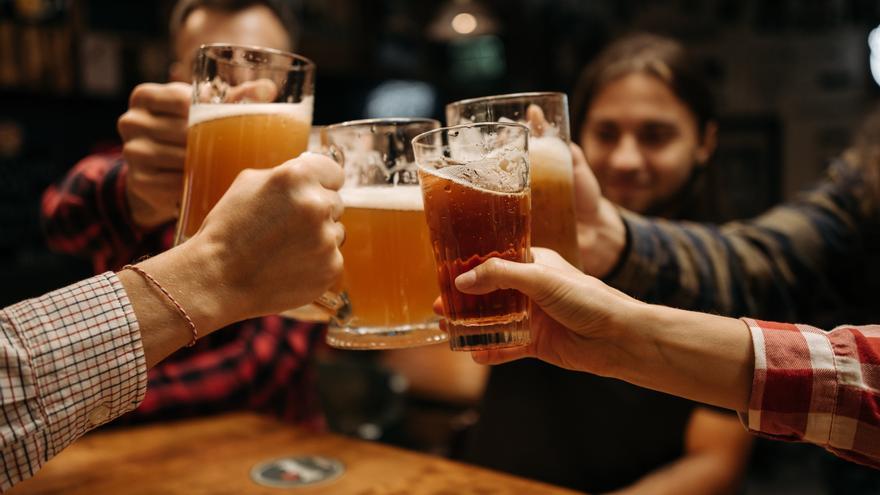 Oktoberfest, which means October party in German, is the most popular event in Germany (and even the world).
It is celebrated between September and October in the Bavarian city of Munich where millions of people come every year to enjoy the best beers. Of course, only brands that meet certain requirements and manufactured within the limits of the German city are served.
Reinheitsgebot, or what is the same, Law of purity, states that this drink can only be made from water, malted barley and hops. And under these criteria, the beer consumed at Oktoberfest meets these characteristics.
This festival, which has an estimated duration of 16 to 18 days, has also reached Spain and has more and more followers. In the 2021 edition, for example, in Madrid, attendees will not only be able to enjoy 100% German beer, but also traditionally cooked dishes such as chucut with wine, herring and beet salad or bretzels.
But, if you want to celebrate this festival and feel German for a day, we present you the best kits to prepare beer without leaving home … and some accessories and recipes for you to taste the most famous dishes of the country.
Made in Bavaria: CREW Republic
This beer, made in Germany, is artisan and complies with the German Purity Law, using only the best natural ingredients, as detailed above.
Drunken Sailor was named the 2020 winner of the best IPA at the World Beer Awards. An important international title that translates into one of the highest rated beers on Amazon.
This pack includes 20 bottles of 0.33 centiliters.
In 7 days: Lager
Lager beer is smooth malt and without becoming bitter it allows to appreciate notes of hops. It has a golden color and a refreshing taste with sweet undertones.
This kit has everything you need to brew: malt extract, hops, yeast, air valve, and an empty 5-liter keg. Also, you only need water and a measuring cup.
The advantage of this kit is that all the ingredients are already measured and divided into portions so that you do not have any doubts. You just have to add all the ingredients to the barrel, along with water, to get a beer made at home.
According to the manufacturer, to finish the process, you have to close the barrel with the pressure valve and let it rest for 5 days at room temperature for fermentation. Then put it in the fridge for 2 days .. and voilà! Beer 'made in' your home.
With bottles: Cervezania
This kit comes with a 1.4 kg mix of ground barley malts, 3 9.5 gram hop sachets, 1 on 3 gram ale yeast, 8 gram disinfectant, 21 26 millimeter crown plates, fermenter bucket with lid, tap and digital thermometer.
Everything you need to make craft beer with an intense amber color and white foam!
It is the best kit to enter the world of craft beer because you can enjoy the barley-based drink in eight singles and, also, in a bottle.
However, Cervezania products are reusable for brewing more than once.
Apple: BrewBarrel
In just 10 minutes you can become a brewmaster with this BrewBarrel kit. Everything you need comes in this pack: malt extract, hops, yeast, air valve, and an empty 5-liter keg. Plus, you only need water, a measuring cup, and a bit of fridge space to ferment this drink.
In seven days you can enjoy the beer and, in addition, choosing the flavor: German, French or English.
This brand offers three flavors to get a sparkling drink based on fermented apples that you can easily make at home. After completing the manufacturing process, you will have a smooth 'cider' with a sweetness and an alcohol content between 5.2% and 5.5%.
The craft beer kits allow you to enjoy the Oktoberfest
Further fermentation: BNKR BEER
The main difference of this BNKR model is its fermentation time, higher than the rest: 14 days.
This kit to brew 4.5 liters of beer comes with a barrel with stopper, rubber seal and tap, Airlock, digital thermometer, malt mix, hop sachets, yeast sachet, calcium sulfate sachet, dextrose sachet, pressure valve and instruction manual.
Of course, the manufacturer points out that the volume of alcohol will depend on the yield obtained at home as the maceration process has been followed with the temperatures indicated in the manual. It will range between 4.6 and 5.0%.
Beer shooter: H. Koening
If you want to enjoy an already brewed beer with your family or friends, this H. Koening handle is the best option because it is compatible with universal barrels of up to 5 liters.
On the LED screen, you can control and regulate the temperature of the integrated cooling system, which ranges between 2ºC and 12ºC. This model has a waste container that you can easily empty and clean.
In addition, its size means that you can place it anywhere in your kitchen, porch or garden: 25 x 37 x 44 centimeters.
The manufacturer recommends the following refrigeration depending on the type of beer:
Flavored beers: 5 °

White: 6th to 8th

Lager: 6 ° to 10 °

Red and Ambar: 9 ° to 10 °

Toasts: 9 ° to 11 °
To enjoy the German flavor
Other products to feel like at Oktoberfest.