Everything ready for the start of the Fronton King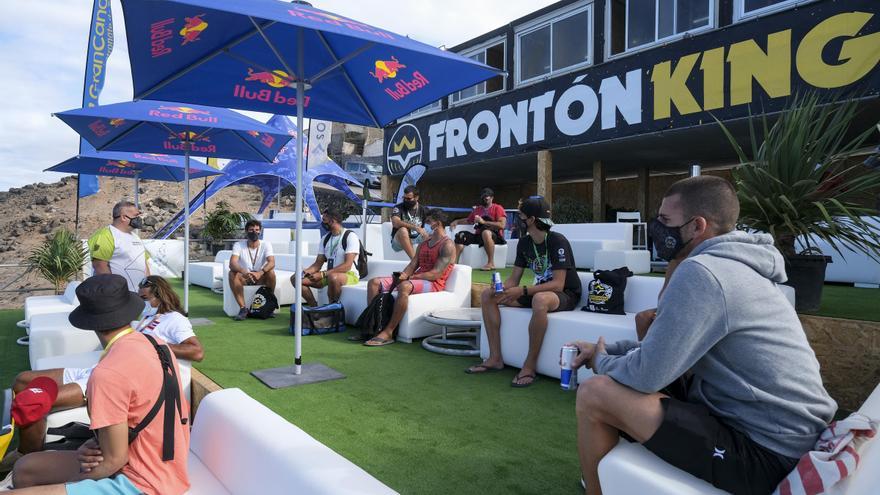 All ready for the World Cup Gran Canaria Fronton King. The competition starts this Sunday 18 with the best possible conditions and as the only professional bodyboard event, in the best wave in the world for the practice of this discipline. This event has been possible thanks to the implementation of a strict security and prevention protocol which makes it a safe event and with all the hygienic and sanitary measures against covid-19.
For the first time at the national level, a professional bodyboarding championship is broadcast live on television, on Canarian Television from 12 to 13.30, which will record from Gáldar the start of the most anticipated competition in one of the most internationally recognized waves and that will be active until the 31st.
For this, the organization has reinvented part of the event, so that the Fronton King is reference for sports practice and a showcase to the world of Gran Canaria as a completely safe destination, open to tourism and ensuring a show with all health guarantees.
In total, they will be 64 riders Arriving from all corners of the world, those who will face each other in 'La Bestia' as the popular Galician wave is known in the open category. They all have had your first contact with El Fronton today in the competitors briefing, in which they have been informed of all covid-19 measures, protocols and other details of the competition.
Among the modifications to the format of this 2020 edition, the World Cup Gran Canaria Fronton King is celebrated in this year without public and with access control to the area, disinfection, thermal controls, specific signage, mandatory use of a mask, and 'bubble' groups, among other measures.
The World Cup Gran Canaria Fronton King 2020 is organized by Epic Events, promoted by the Cabildo of Gran Canaria through the Tourist Board of the Cabildo de Gran Canaria and the Insular Institute of Sports, who once again frames this test in his program of Major Sports Events in Gran Canaria, just like him Gáldar City Council, institutions that have made it possible to consolidate this sporting event as an international benchmark in the world of bodyboarding. This event is sponsored by Naviera Armas, NMD / CO, Red Bull, and the collaborating firms, Jacio GuestHouse, Sonocom Audiovisuales, Hydro Flask, Aguacana, Meduxa Mag Y Vert Magazine.