Eva Yerbabuena: "Flamenco has a brutal business fabric and we are not aware of it"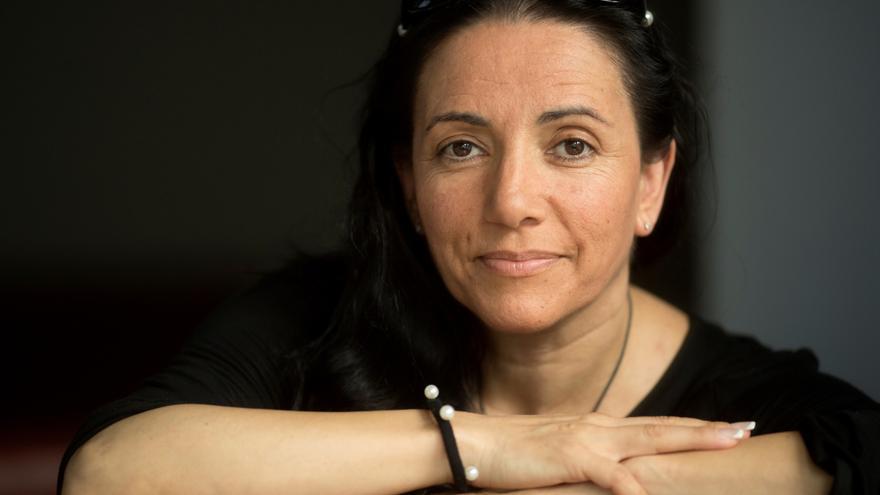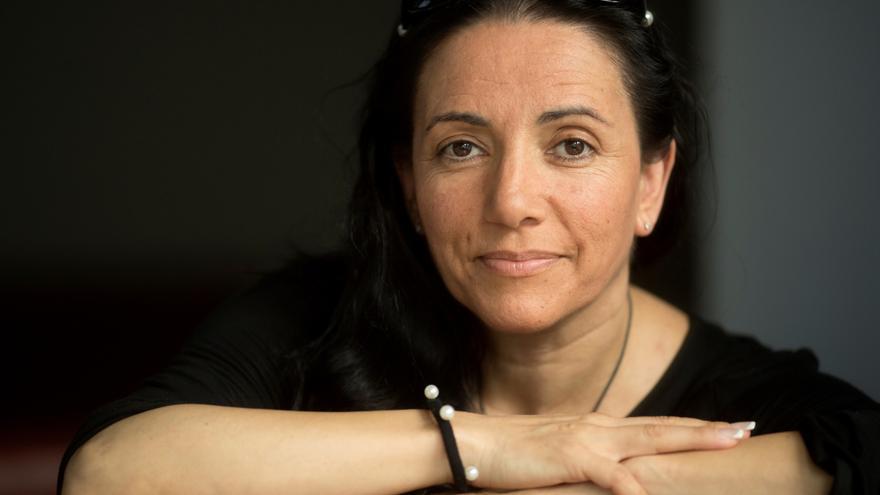 With the same enthusiasm with which at the age of twelve she began to dance with Enrique 'El Canastero', Angustillas 'La mona', Mariquilla and Mario Maya, the dancer and choreographer Eva Yerbabuena premieres 'Like you', a show with which she feels free and with which she remembers childhood.
"Flamenco is my language, a therapy that is used to tell and share, a wonderful feeling ", says this Thursday in an interview with Efe Eva Yerbabuena, who adds that flamenco is" work, a way to grow, to evolve, it is my life, it is my story ".
After premiering 'Like you' last month at the Jerez Festival, Yerbabuena happily arrives at the Conde Duque de Madrid. "Happiness is fleeting, they are small moments that seem from time to time, but freedom is more ephemeral than happiness"His happiness exists on stage." On stage I am free, I feel what I want, I share what I want, it is an imaginary world, I feel very special. "
Visionary and masterful, Eva María Garrido García, Eva Yerbabuena (Frankfurt, 1979) and raised in Ogíjares (Granada), began to dance because her aunt Encarnita said "this girl has art." She never decided to be flamenco, to be an artist, it was far from her imagination, it was a decision of her elders to fulfill the wish of her aunt who died at the age of 27, "she held me in her arms from 17 days old."
A dancer by race, her work draws on the teachings of teachers such as Enrique 'El Canastero', Angustillas 'La Mona', Mariquilla, Mario Maya and Juan García, who taught her choreography and movement, "but I've always wanted to investigate." He investigates flamenco with great effort. "The biggest limit is fear"adds the bailaora who, at just 28 years old, founded her own company.
Since then, he has choreographed a dozen shows and received national and international public recognition as well as awards of all kinds, including the Gold Medal of Merit in Fine Arts 2017.
Tonight, he premieres in Madrid 'Like you', his seventeenth creation that will run until July 17, at the Conde Duque Cultural Center, within the framework of the Veranos de la Villa Festival. "It is not autobiographical, I wanted to capture the importance of the little things, of childhood, of the space where we grow up." In the, flamenco is "between cottons", because there is not only flamenco, there is also contemporary dance, theater, opera and Mexican or Brazilian music.
In this proposal he has Fernando Suels, Christian Lozano, actress Maica Barroso and seven live musicians, among which is his niece Ella Garry.
When it comes to dancing, she recognizes that she moves as her body demands without thinking about whether she is flamenco or not. "The music transmits me and I transmit; the public transmits me and I transmit, it is a channeling of feelings and energy. "He has never been afraid to move with other types of music that were not flamenco, on the contrary, they help him to grow," they provoke other feelings and movements in me, the limits are dangerous "
Say what inspires anything, from a thought to a book, but does not lose sight of the little things. "I observe what happens around me, the everyday is a very special book that is available to everyone." About to turn 51 years old, Yerbabuena attaches importance to stillness, "having a lot with little, minimalism in the movement" and dreams of a new project: "The psychology of people through movement, it drives me crazy".
In her capacity as president of the Association of Professional Flamenco Artists, Unión Flamenca, which was established on April 16, 2020, she fights to "dignify flamenco as work, after all, dignifying it in another way depends on each artist ".
He considers that the institutions would have to carry out a study that reflects the percentage that this union contributes to the country's economy. "Flamenco has a brutal business fabric and we are not aware"." Many people come to Spain to see flamenco, our indigenous art, imitated all over the world. Flamenco has to be programmed in theaters, "adds Yerbabuena.
It saddens him that flamenco, despite being Intangible Cultural Heritage of Humanity, is "the poor brother of culture". Flamenco is immaterial," but its artists are not, "says the bailaora, who does not overlook the painful situation she has been going through since the beginning of the pandemic. Look, she says," I am left with a phrase by Enrique Morente: 'Why don't we make humanity the heritage of flamenco' ".