Eurozone GDP sank 6.8% in 2020 after registering a 0.7% contraction in the fourth quarter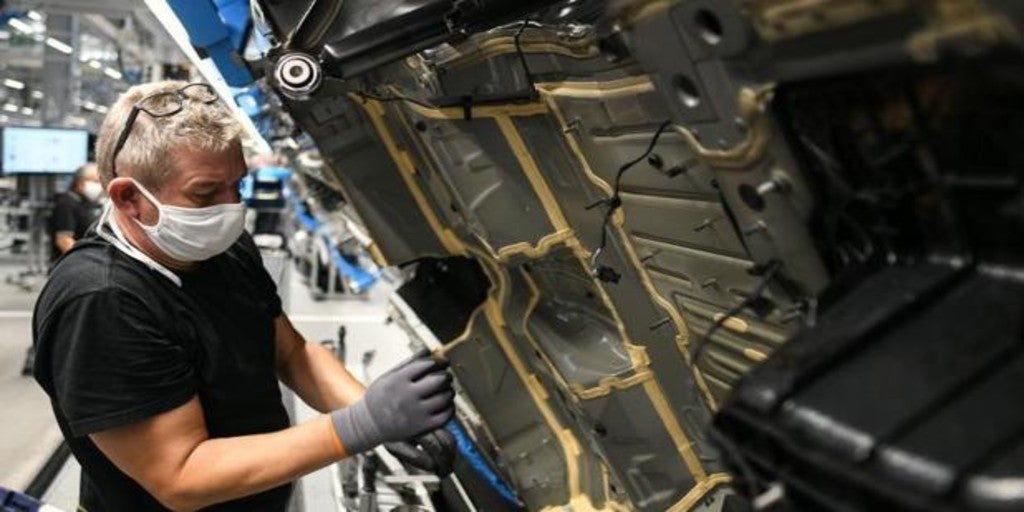 MADRID
Updated:
save

The gross domestic product (GDP) of the euro zone suffered a contraction of 0.7% in the fourth quarter of 2020 as a result of the impact of the second wave of the pandemic in Covid-19. The drop took place after bouncing 12.4% between July and September, which led the region's economy to register a 6.8% contraction in 2020 as a whole, according to Eurostat's preliminary estimate.
In the whole of the European Union, activity contracted in the fourth quarter by 0.5 percent, after expanding by 11.5 percent in the third, thus registering a drop in GDP in 2020 of 6.4 percent.
The quarterly evolution of the euro zone economy shows declines in activity in three of the four quarters of 2020, with a contraction of 3.7% between January and March of last year, followed by the historic collapse of the GDP of 11, 7% in the second quarter as a consequence of the Great Reclusion due to the pandemic, which was followed by a rebound of 12.4% as restrictions were lifted, but that outbreaks and reintroduction of closures led to a relapse of 0.7%. one hundred between October and December.
Relapse in the EU
In the case of the Twenty-seven, the GDP it fell 3.3% in the first quarter and 11.4% in the second, with a rebound of 11.5% between July and September, but a 0.5% relapse in the last three months of 2020. In Compared with the fourth quarter of 2019, the GDP of the euro area registered a fall of 5.1%, while the economy of the EU as a whole contracted by 4.8%.
Among the EU countries for which data were available, the largest quarterly falls in GDP were recorded in Austria (-4.3%, Italy (-2%) and France (-1.3%); while the most significant increases of GDP corresponded to Lithuania (1.2%) and Latvia (1.1%).
In the case of Spain, the GDP registered an expansion of 0.4% in the fourth quarter, after the rebound of 16.4% in the third quarter, although compared to the same quarter of 2019, GDP was 9.1% below.