Eurovision smells like Chanel: who is the winner of the first semifinal of the 'Benidorm Fest'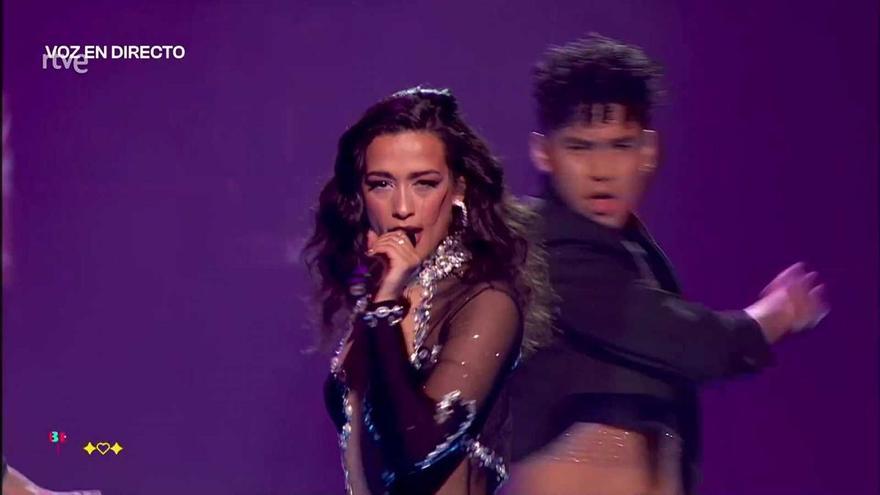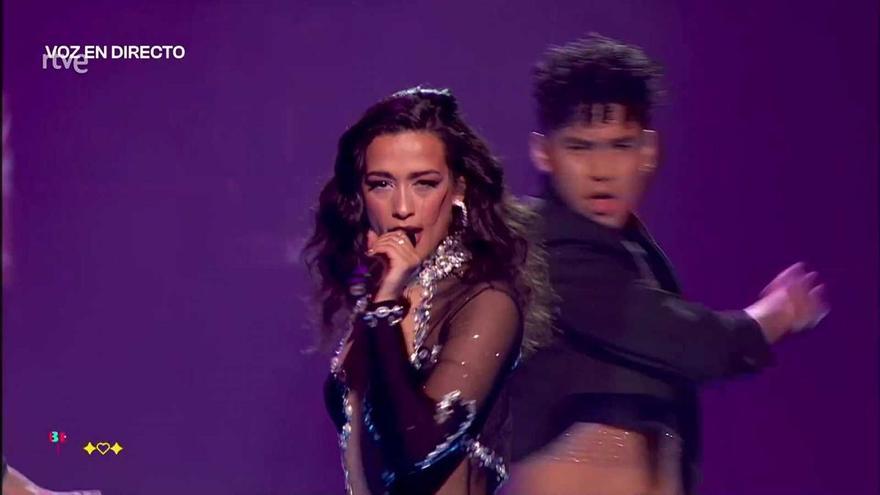 If there is someone who can give the profile to represent RTVE is Chanel Terrero, the winner of the first semifinal of the 'Benidorm Festival', that event in charge of selecting who can finally prevent Spain from remaining in the queue of the classifications. With which, after her forceful defense of the Latin and urban theme 'SloMo', which has given her the golden pass, the possibilities of this young Cuban-Catalan have exponentially increased who, like good perfumes -- which contain gold in a tiny container--it releases talent from every pore of her petite and curvaceous body. It is not very daring to say that Eurovision Today it smells like Chanel.
Those who have not had the pleasure of seeing her in action in musicals like 'Flashdance, 'Nine', the 'Lion King', 'The Bodyguard' or 'Malinche', or only remember her in her role as an actress in television series --'Águila Roja', 'El secreto de Puente Viejo', 'Gym Tony', 'El continental'...--, or in the movie Agustí Villalonga 'The King of Havana', maybe they won't place her as a singer. But she is her, both as a dancer, as she has shown for years on stage, where she sings and dances, all at the same time. And on top of that, she does it well. A passion for the performing arts that she already has from afar. From far away. From Cuba, country where he was born in 1991 and from which he came at the age of 3 at the hands of his loving mother, an unconditional fan of the designer, guilty of the singer going around the world with a name that exudes glamour.
With a deep Catalan accent from Olesa de Monserrat (his second land)a) when she speaks Spanish, which means that if one closes her eyes, she forgets her origins which, when opened, remind her of her golden skin color and her exotic features, Chanel says that little by little she has been fulfilling dreams. like dancing with Shakira the 'Loca' and 'Waka Waka' in 2010, in the MTV Europe Music Awards. "The one for 'Suerte' was the first video clip I ever saw in my life. And being there on stage, with her giving it her all, the people screaming… I felt like Beyoncé", he confessed in an interview with EL PERIÓDICO. Having started at a very young age with singing and piano classes, rhythmic gymnastics and dance at the Royal Academy of Dance and with dancers of the stature of Victor Ullate, Coco Comin Y Gloria Gela they had borne fruit.
As for the sentimental plane, something that will now begin to interest his fans, the last couple he presented on Instagram has been Victor Elijah, the unforgettable Guille de 'Los Serrano' (and second cousin of Queen Letizia), who is currently a professional musician. Although it's been a while since he posted photos showing their passionate relationship. In any case, she has lived intensely the last few months dedicated body and soul (making a lot of tape and not eating nougat), pursuing a new dream: that of participate in eurovision. "It would be a peak in my life that I would love to tell my grandchildren about," she says. Yesterday she went one step further. And perhaps she celebrated with a Cuban rum and a good paella as she had planned.
Nacho Cano says of her, who had her as protagonist of his musical 'Malinche', that she is a "fierce fighter" and that the contest is a platform "to stay, to improve, so that a record company bets on her". Perhaps soon the name of Chanel will no longer only remind a perfume.