Eurovision 2021 | Tusse, looking for Sweden's seventh win: "Loreen gave me the best advice"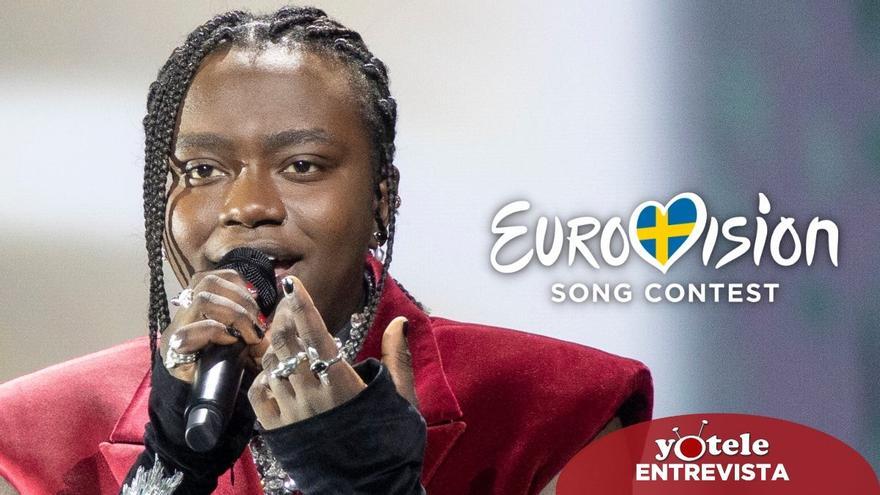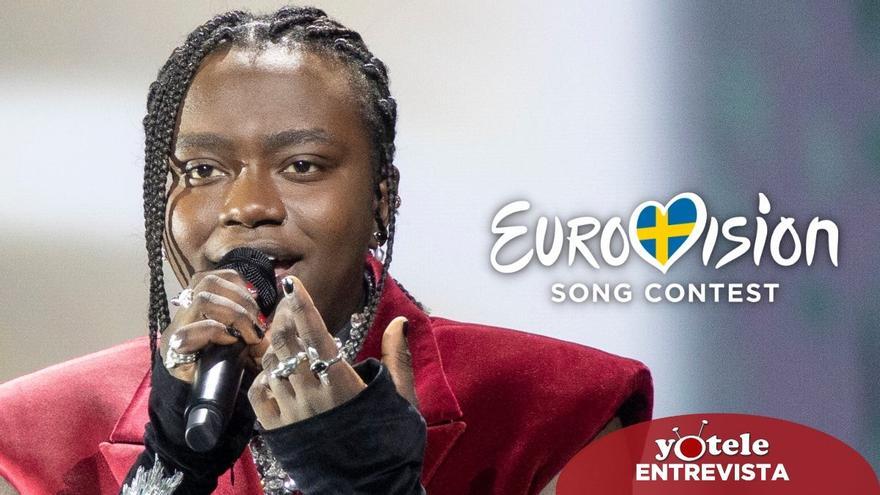 Buse faces his next challenge in the world of music this Tuesday. Within winning the Swedish version of 'Got Talent' and the Melodifestivalen 2021, the artist takes the stage of Eurovision 2021 with the aim of classifying Sweden in the grand finale next Saturday with 'Voices', a song about tolerance, humanity and respect written by Anderz Wrethov, Jimmy Joker, Linnea Deb Y Joy Deb, composers who have also worked with Lady Gaga, Eleni Foureira, Måns Zelmerlöw and Jennifer López, among others. On the day of the first semi-final, YOTELE talks to Tusse about his candidacy in this edition of the Eurovision Song Contest.
-How are you living this experience in Rotterdam?
-It's amazing. It is so difficult to assimilate. It's been a couple of months that I've thought if this is really happening or not, but now I'm here. It is all so real that I am nervous, but I am also very happy.
-Less than two months ago, you won this year's Melodifestivalen. What balance do you make of this time?
-This was a very hard year. There were Eric Saade, The Mamas, Charlotte Perreli, who was a winner of Eurovision, and Dotter, among other artists. I was very happy to have won it despite this difficult edition. Now I feel more confident in myself.
-Have you been able to talk with your teammates and rivals from Melodifestivalen 2021?
-Yes. I spoke to Eric Saade a bit right after the final. He told me that he was really excited for me to win and to enjoy it as much as possible. His words were very supportive. I also spoke with The Mamas and they were also excited that I was chosen and wished me the best of luck. They are so sweet.
-Will your performance on the Eurovision stage be different from that of the Melodifestivalen stage? There will be changes?
-We will try to keep the base of the Melodifestivalen performance, but bigger, better and more authentic. There will be some changes as in the images and also in my wardrobe but keeping the same roots so that people recognize it. If it really went well, why destroy it?
-How did you feel after the first rehearsals? What feelings did you have?
-I felt very well. I mean, I was really very nervous, but then I saw the big stage and I was mesmerized. It was huge. I liked it because it was like everything was bigger and better. I felt like I could go out and have a lot of fun because we also changed a couple of things. At the same time, I was thinking in my head all the time about the new cameras and the angles, but, apart from that, I felt that it was a great first contact with the stadium. It was something worth capturing forever.
-You participated in a Melodifestivalen in which there were many protection measures against covid. In this edition of Eurovision, there is also a very strict protocol. How is the experience in Rotterdam under this premise?
-It's good. As you know, the mask is mandatory. You must wear it and keep a safe distance with everyone in the arena. There are many tests and people remind you that you must comply with the measurements. There are guards everywhere watching over it. Really, I feel safe because I know that it is not possible to break the rules in the Eurovision. Also, I think Rotterdam is doing a great job protecting us all. Everything closes at 8:00 p.m. I think they have a good protocol here.
-The last time we spoke, you told me "If I represent Sweden in Rotterdam, 'El Diablo' would scare me a lot because it is a great song." Do you think the same?
-Of course I think the same. It is a great proposal and Elena is a magnificent artist, but I have also had time to research the competition and there are many songs and artists who are great rivals. Voting this year will be very difficult because there is a great level. I was and still am in love with 'El diablo', but I have also reached other songs this year. We will see what happens.
-What other songs do you like too?
-As I told you, I like them many, but to be honest, I have listened to 'Tout l'universe' (Switzerland) about 30 times in the car and tears come to my eyes. This is a really good song, but there are plenty of great ones. It's not just one or two songs above all the others, but I think Gjon has a great song and I'm excited to see the performance as well.
What do you think of 'I'm going to stay' by Blas Cantó?
I think it's a great song from a great artist. I'm very excited to see how they will do it on stage, but I think they have a great manager with a great performance. I think it will fill the big stage. It will be fun to watch, but I think they have a great opportunity.
-The other day I saw that you shared a story with Loreen. Have you been able to talk to her? Has he given you any advice?
-Yes, she really gave me the best advice. I was going crazy because Eurovision is the biggest show on the planet and she told me not to think that, but what it means to me to be there and what she wanted to say to the world. When she told me that, I felt like I had to remember that it was the most important thing here. I'm here for my song, 'Voices'. I want to convey the beautiful message that this topic has for all who are listening to it, as I want to spread the message of unity and humanity and that each person deserves to be heard by all. I hope that people will listen to it and gain the strength and hope it contains. So that's my main goal. I am happy to have met her. She was really kind and wise.
-Christer Björkman has given you a lot of advice?
-Of course. He was on 'Swedish Idol' and he told me he was welcome to Melodifestivalen whenever he wanted, getting this started. He has been with me on the road encouraging me. He has given me great advice when I was going to sing 'Voices'. He has been with me, and that is really honorable and very nice. It is very pleasant to have your support. Still, it's very sad to see him go, but I think he's ready for the next adventure ('The American Song Contest').
-Do you think that Sweden's seventh victory in Eurovision is possible with your song?
-I think Sweden always has a great chance of winning because we have great artists and songs, and this year is no different. This year we also have options.
-No matter what happens, would you repeat the experience of Melodifestivalen and / or Eurovision?
-I'm not sure yet because I have yet to graduate from high school. I want to grow up and see where the music. We will see what happens. Maybe.
- Regardless of the position you achieve, what will be the next step in your musical career?
- Right now I want to lock myself in the study to write many songs. I just want to write a lot of funk, dance, pop music and maybe release an album in the fall. We are still in pandemic, so we'll have to wait a few months, but I think I'll just have fun with the music.
-If you win the Eurovision Song Contest, how will you celebrate your victory?
-That would be great. You know it is one thing to say it and another to live it, but in that case, I would throw myself on the ground, cry and drink champagne, although I don't really know what will happen. Maybe I blew my head or feel confused or things like that. We will see what happens.