Eurovision 2021 | Karina's anger with TVE after the third-to-last place in Spain: "They don't bet on him!"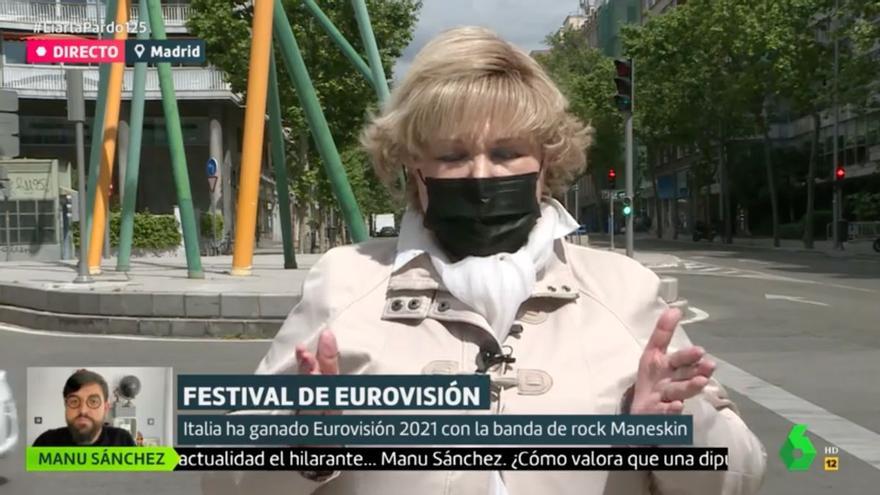 Karina is very pissed off with him since Spain achieved in the last Festival of Eurovision 2021. The singer went live in 'Liarla Pardo' (laSexta) to analyze the final of the European competition, being very clear that Blas Cantó is not responsible for the result he obtained, but TVE itself: "They are not betting on Eurovision!".
"We can't blame the performer or the songs. You have to bet on Eurovision and hire people so that the lights come out, things … That the song absorbs you, not that it remains dark, "said the runner-up of the contest with the song 'A new world' in the 1970 Dublin edition.
On the other hand, in her intervention in Cristina Pardo's program, Karina also praised Blas Cantó for his interpretation of 'I'm going to stay', although she also showed her disappointment with the public channel for the performance: "I liked the song. Sang like angels then, What we want? A little movement, to see the staging, that the creature was not wearing anything, they seem to be abandoned to their fate".
"It must be frustrating, there are many countries and someone has to win, but we've been playing the same song for many years. We do not change the tone or the subject, whoever it is. Here the organization fails", said the singer regarding the 6 points that Blas Cantó achieved during the voting.
In addition, Karina also sent a message to the singers who want to represent Spain in the next editions of Eurovision: "To hear an interpreter like Blas who sang at 12 and to be third belowI would tell any singer not to go, what for? But they do it better. If they put all the meat on the grill and we don't like it, then we eat it with potatoes. But not like this".