Europe reduces unemployment to historical lows, although not Spain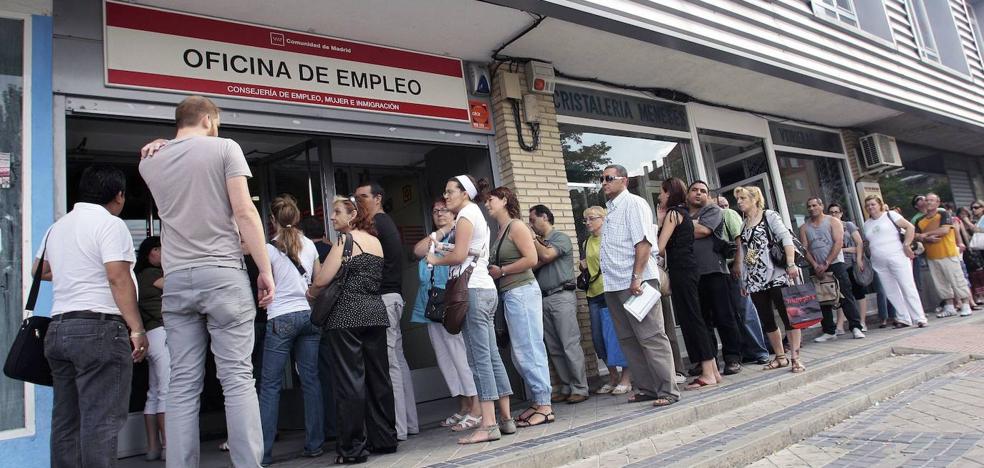 It remains the country with the highest unemployment in the EU, with a rate of 13.5%, double the community average, although already below the pre-pandemic level
Europe has managed to lower its unemployment rate to historical lows: it fell to 6.2% last March, one tenth less than in February and the lowest level in the entire historical series, which dates back to April 1998, according to the data published this Tuesday by the Eurostat community agency.
This same record extends to the eurozone, which also reduced its unemployment rate by one tenth to 6.8%, marking the lowest degree since the last 24 years. And these good data reach despite the fact that the last two years have been very complicated for the world economy as a result of the pandemic. In fact, the unemployment rate in the eurozone has already managed to drop six tenths below the level prior to the pandemic, since in February 2020 unemployment among the euro countries was 7.4%.
But not in Spain, which remains the European country with the most unemployment. It is true that it has also managed to fall below the pre-pandemic level by reducing its rate to 13.5%, almost three points less since the height of the coronavirus. But in any case double the European unemployment rate and remains far from the lowest level recorded in 2007, when unemployment fell below 8%.
Similarly, Spain remains at the head of Europe in youth unemployment. Thus, if the unemployment rate in the euro zone and the EU as a whole in March was 13.9% for those under 25 years of age, in Spain it practically tripled, rising to 29.6%, ahead of 27 .2% from Greece and 24.5% from Italy.
There were 3.164 million unemployed people in Spain in March 2022, of which 479,000 were under 25 years of age. In Europe, the European Statistical Office estimates that 13.374 million people were unemployed, of which 2.579 million were young people.