Europe gives the green light to the first edible worm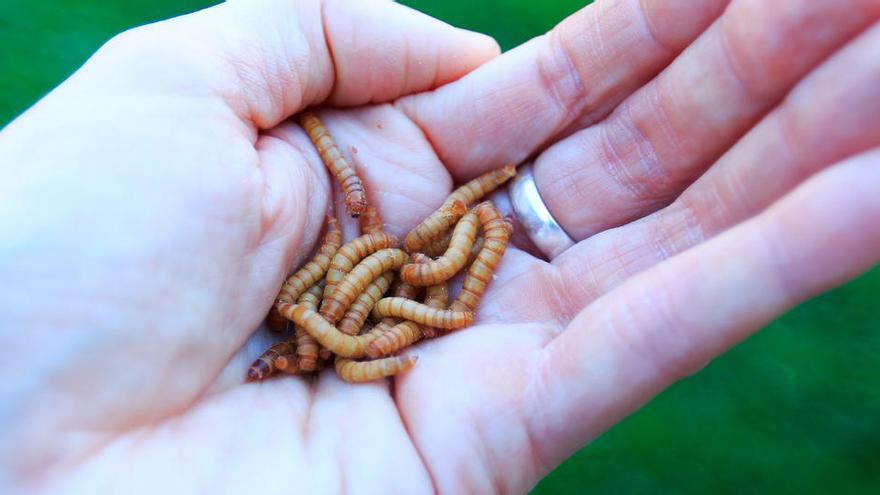 The presence of insects in the European diet could be closer and closer. An opinion published this Wednesday by the European Food Safety Agency (EFSA) on larva 'tenebrio monitor', a kind of yellow worm from beetle larvae, concludes that it is a species safe as human food, at the proposed use levels, and recommends launching research on its allergenicity, which opens the door for it to be consumed in the near future as food in the EU.
The opinion of the EFSA panel on nutrition, new foods and food allergens, which responds to the request made by the European Commission, represents the first step in an authorization process that began in July 2018. A few months before and after entry In force of the regulation on novel foods the French group EAP had officially requested the authorization of commercialization in the EU of the larva of yellow worm, whole and dried or in powder, as a food ingredient.
It is a species rich in protein, fat and fiber which, according to the analysis of the experts, does not generate any type of safety concern although it could cause allergic reactions in people with allergies to crustaceans and dust mites. "Insects are complex organisms, so characterizing the composition of foods derived from them represents a challenge. It is essential to understand their microbiology, also taking into account that the entire insect is consumed", explains the coordinator of the opinion, the chemist and scientist Ermolais Ververis, on the procedure.
The Organization of United Nations for Food and Agriculture defends that insects are an important and accessible source of nutritious foods rich in protein. In fact, they are already part of the traditional diet of at least 2 billion people and their collection and breeding – could generate significant jobs and income. A possibility that after the opinion of this Wednesday could be closer given the interest of the European food industry.
'The disgust factor'
"There are cognitive reasons derived from our social and cultural experiences -such as the so-called 'disgust factor'- that make the idea of ​​eating insects is repulsive to many Europeans " But "with time and the generalization of such foods, these attitudes may change", says Giovanni Sogari, a researcher at the University of Parma, about a product that has aroused a lot of interest as shown by the fact that EFSA has 14 other requests on the table, 11 in the evaluation phase and another 4 in the documentation verification phase.
"There are clear environmental and economic benefits in substituting traditional sources of animal protein for others that require less food, generate less waste and produce fewer greenhouse gas emissions. Lower costs and prices could improve the food safety, and the new demand will also open economic opportunities ", points out the expert and professor at the University of Bologna, Mario Mazzocchi.