Europe endorses the exception of the Canary Islands until 2030 in CO2 emission rights in air connections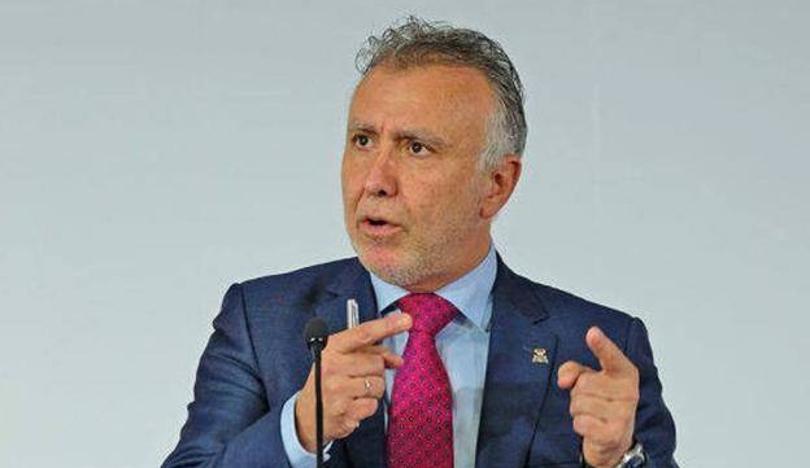 The Canary Islands are exempted, due to their condition as the Outermost Region (RUP), from paying rights on flights with countries of the European Economic Area, something previously achieved for connections between islands and the Peninsula
The president of the Canary Islands, Ángel Víctor Torres, welcomed this afternoon the decision of the European Parliament to endorse, via the approval of an amendment, the exception of the Canary Islands
until 2030 in the carbon dioxide emissions trading system (CO2) for air connections with the countries that make up the European Economic Area (all those that are part of the European Union, 27 -EU-, together with Norway, Liechtenstein and Iceland), given its status as an outermost region (OR) within the EU.
The exception has been achieved through the approval of an amendment to the complementary directive that regulates the market for CO2 emission rights in air connections.
This measure had already been achieved for flights between islands and from the Canary Islands to the Peninsula.
This measure, key to the economic future of the Canary Islands, has been feasible thanks to an amendment by the European Socialist Group promoted by the Canarian MEP Juan Fernando López Aguilar and which achieved the necessary support from different political parties to be introduced in today's vote. Then he obtained the majority support of the European Parliament.
The amendment proposes
exempt the nine ORs in the emission rights market for flights between the islands and the member countries of the European Economic Area, which thus joins the exception already achieved, also until 2030, for flights to the Peninsula and between the islands themselves.
The report on which this achievement is based has also been approved and it sets out the negotiating position of the European Parliament from now on on this same issue, so that this exception can also be accepted by the European Council and the European Commission.
Although today's majority support for this amendment does not mean definitive approval of the so-called complementary directive on air transport, since it still has to be ratified by the European Council and the European Commission, Torres is very satisfied with what has been achieved because the option of that what is endorsed by the European Parliament is modified is almost non-existent.
With this process, the unique treatment and respect for the specificities of the ORs in the transition to
heto decarbonization of the EU, due to its remoteness as well as its insularity and the economic dependency and mobility of air and sea connectionsespecially due to the weight of sectors such as tourism and the distance from the European continent.
Torres highlights the work carried out in these three years by the Government of the Canary Islands and the Spanish and European socialists, along with other political groups, to ensure that a majority of the European Parliament approves the aforementioned amendment today.
The president of the Canary Islands remarks that
the principle of the ORs has been safeguarded, with the amendment approved today, for the unique treatment of obligations in air transport. This ensures that this specificity is also respected in future Community legislation designed to achieve an overall reduction