"Europe does not ask that the labor reform be repealed"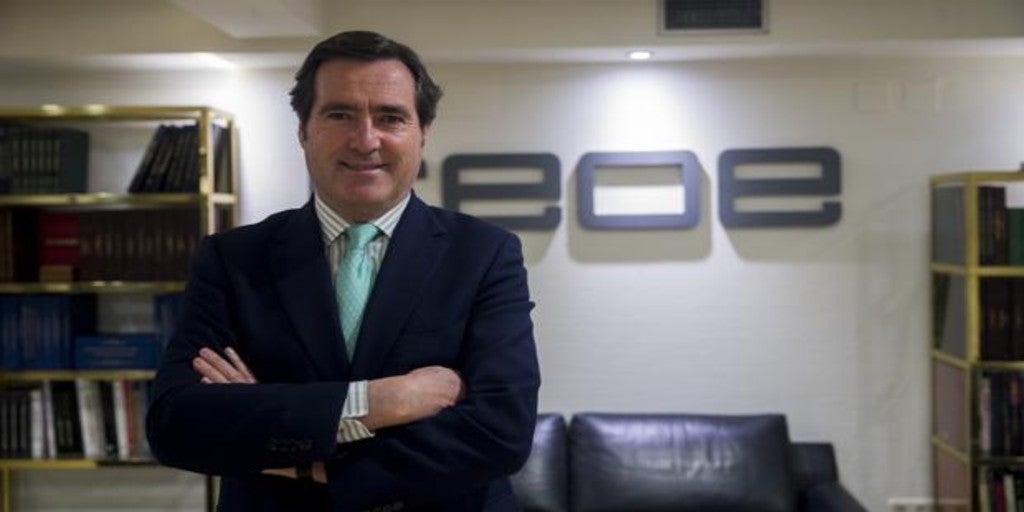 Madrid
Updated:
Keep

The president of the CEOE, Antonio Garamendi, insists on the employer's rejection of the
repeal of the labor reform that the Minister of Labor, Yolanda Díaz, intends to carry out. "Europe calls for changes from the labor point of view. Because we have a high rate of unemployment and temporary employment, but it does not say that the labor reform must be changed», He explained during the general assembly of the logistics employers' association, UNO. In his speech to the media, the CEOE's top leader said that if there is no agreement, "the Government may legislate, but it cannot convince us that what it proposes seems good to us."
Garamendi said that the changes proposed from Brussels are more related to the temporary nature of the contracts, where it must be remembered that most of the new contracts that are generated are of this type. The president of the employers' association recognizes that "25% of the contracts in the private sector are temporary." However, he argues that «what the media does not say is that out of four three are undefined", A rate lower than that of the public sector, where" 33% of those hired are temporary. "
The same rejection of the Labor proposal had the president of UNO, Francisco Aranda. As reported by ABC, for entrepreneurs the obligation to
convert temporary contracts into permanent contracts after one year it will end up penalizing employment. "The norm is ideological, radical and very far from reality," explained Aranda. In addition, he stressed that eliminating the temporality "affects more fear for employers when hiring."
The logistics sector had, and has, an essential role in the pandemic. The 'boom' that e-commerce suffered last year forced logistics to intensify its work. In addition, it also played a relevant role when it came to guarantee supply during confinement or the temporary 'Filomena'. Being very exposed to peaks in demand, Aranda states that he needs "a lot of flexibility when hiring, especially since today anyone can be a customer with a mobile phone. If we do not have flexibility we do not generate employment or wealth ".
Taxation is another business concern. According to Garamendi, "Europe says that this is not the time to increase the tax burden," and asks to follow the path of Madrid. "We want more tax bases and fewer rates," he said. For the CEOE president, Spain's problem is the underground economy, "whose rate is 24% while Europe is at 13% and Madrid, with less rates, is at 14%."