Euroleague: Baskonia stops CSKA and Perasovic saves head | sports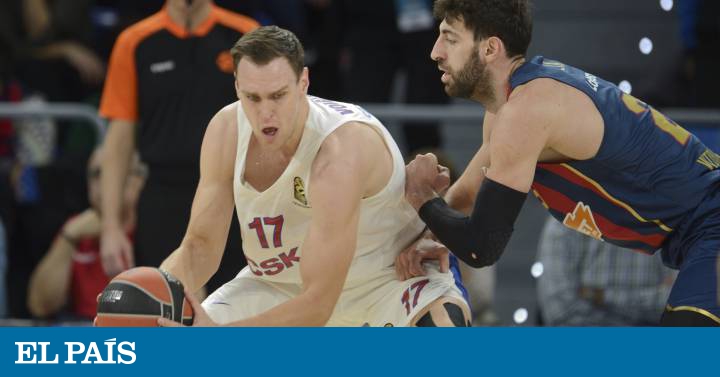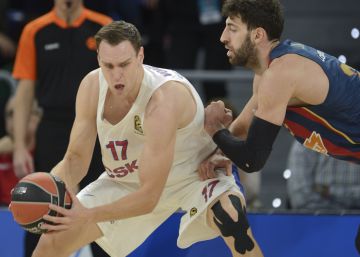 With the swamps that surround Vitoria, and that supply the Basque Country, to the limit of its capacity due to the incessant rains of two weeks, it is usual to open the floodgates and dislodge the water. In Vitoria and speaking of basketball, when Querejeta is at the limit of his endurance capacity, he usually evicts the bench, and November is his favorite month. He prefers that the situations do not get fussed.
So war drums sounded in the Buesa Arena after the last two painful defeats of Baskonia against the Maccabi, who humiliated the Vitorians on their own court, and the Fuenlabrada, which also raided the Zurbano court twenty years after his Last victory
There was no other left for Baskonia, to play it against the last champion of the Euroleague, the omnipotent CSKA of Itoudis, a very complicated company. He went to the court with that intention, pressing in defense of a team that formed a start with three former Baskon players.
The static electricity that was generated at the beginning, it took the Russians to take more than three minutes to score their first points. Fall, who came out in the initial five intimidated the tall men of the rival team. Itoudis had to ask for a timeout, open the field and circulate the ball to stop the bleeding. He achieved his goal and CSKA calmed down, matched the game but could not break it. Stauskas triples hurt him. Shengelia kept the tone while the Russians supported her resistance to James's effectiveness.
They were the losses and the baskonista errors their worst enemies. With an advantage in the light, and control on the court, Perasovic's men were weighed down by a couple of unsportsmanlike fouls after wrong actions in attack. Four minutes before the break, the CSKA was ahead for the first time (33-35), but Baskonia reacted. He would do it every time the Russians managed to advance on the scoreboard.
The game became a seesaw and sometimes went crazy. For some periods, the referees were inhibited, in both fields, and everything seemed to be worth, especially in the second half, where Perasovic's team continued to face. He put himself back in some phases, but showed character before a more bewildered rival than usual. Baskonia ran as much as he could, and also physically endured the entire game, without discordant notes on the team. Shengelia was once again a fundamental pillar in the construction of a victory, which after the final precipitations of the CSKA to turn it around, went to ten points. Perasovic saved his head; Buesa Arena chanted his name in the final moments. The waters return to the normal level in the swamps that surround Vitoria.
You can follow EL PAÍS Sports in Facebook, Twitter or subscribe here to the Newsletter.