Eurobasket 2019: Why do these women laugh so much? | sports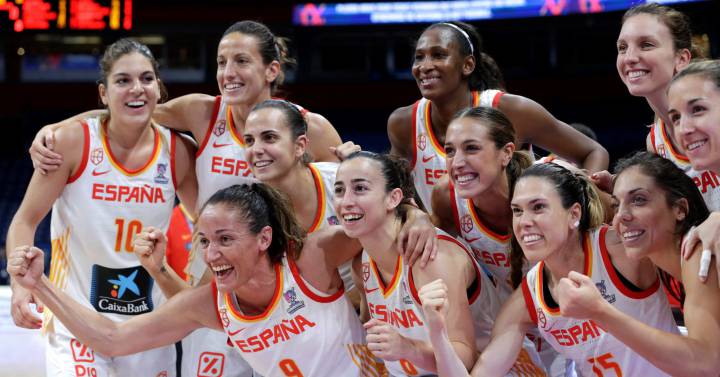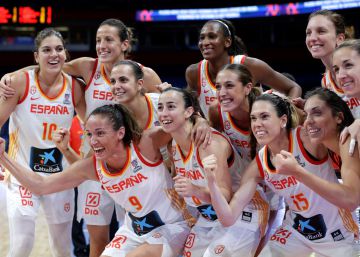 The look of Laura Nicholls. His intuition and capacity for anticipation in the actions that end up favoring the matches in our favor, in defense of course, but also in attack. The gesture of Cristina Ouviña every time she solves with a good shot a good attendance of Silvia Domínguez. The ribbon of basketball player that Astou Ndour puts the rivals. As high as discrete. So demanding at all levels. The way to throw the ball of Laia Palau with that 'flow' that grows over the years. The shooting technique of Marta Xargay, from a school so classic, so well executed the gesture, that one feels any movement without apparent effort of Ashleigh Barty, the number one female tennis, when she wraps her rivals with that difficult facility of the gifted. The first step of Anna Cruz, and her need for others to have to rely on her. Balls to me! The gusts of Silvia. In addition to the passes. The 36 seconds in the semifinal of Laura Pina. The dead times of Lucas. I will not forget the one in which they took away his reason all at once, and almost laughed at his inconvenient occurrence.
And of course there are still players. There's Tamara, there's Laura Gil. There's Queralt, Andrea … the twelve that are, they count. And as Televisión Española has room for special guests, those who have not been able to help this time, as has been the case with Alba Torrens -ausente for the first time since 2008-, have also been participating. Does not Alba Torrens smile when they ask her about her classmates?
At the end of each championship, of each new conquest of these women who leave us with their mouths open, the focus is naturally on the color of the medal. And it is normal. But here does not apply that phrase of the coach to one of its stars: "Of the runners-up nobody remembers." The value of this Spanish basketball team is not strictly assessed in the gold, silver or bronze. Yes in the amount of times you are fighting for them. And of course in the way they do it.
There is a word that these women do not stop repeating, almost in each public declaration after each match. They speak permanently of "La Confianza" (I write it in capital letters) from one to the other. It is a word that they do not have in exclusive, that all the collectives would like to get to have, but that makes us very coherent when any of them utters it. It is really that which they transmit to us, with which it is evident that that is exactly what they are capable of forging between them. And one was given to think of certain elements that should be part of that Confidence environment, beginning in each concentration with the first sweats, and ending, for more than a decade, every summer with all of them smiling.
I would start without any doubt because of the attitude towards the challenge. This group is a show of commitment and clear objectives. And I have for me that they do not dream of a medal; They know that it is within their reach. But without the individual responsibility perfectly defined and agreed, and without all the technical tools of high level basketball very well controlled and executed (or at least better executed than their rivals), that commitment would not be enough. What I am going to say is probably very obvious, but sometimes we despise it; We may want to win with all our strength, but we better know how to do it. These women of course want, but they also know. And that's why they enjoy it so much.
You can follow EL PAÍS Sports in Facebook, Twitter or subscribe here to the Newsletter.