Ethiopian Letensebet Gidey breaks the world record of 5,000 meters in Valencia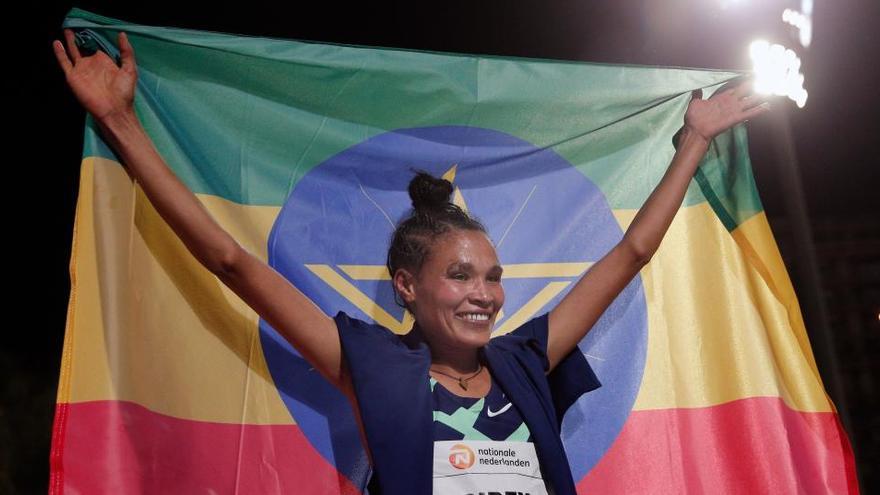 The Ethiopian athlete Letensebet Gidey broke the 5,000-meter dash world record on Wednesday of his compatriot Tirunesh Dibaba, with an official time of 14:06:62, four seconds behind the previous world record (14:11:55 minutes) that no one had managed to lower in the last twelve years.
The African runner broke the record in the NN Valencia World Record Day, an event organized by the SD Correcaminos and the NN Running Team and promoted by the Trinidad Alfonso Foundation, held at the Túria stadium in Valencia.
Gidey, silver in the 10,000 meters in the last World Cup in Doha, bronze in the World Cross and world record holder of 15 kilometers on the road, he counted as luxury hares with the Spanish Esther Guerrero, who was in charge of pulling the group in the first kilometer and a half, and the Kenyan Beatrice Chepkoech, World record holder of 3,000 obstacles, which took the Ethiopian to kilometer 3, which they already passed with seven seconds below the record in the third set.
In the last two kilometers he flew alone the 22-year-old athlete, who did not slow down, aware that by holding the cruising speed she would achieve the world record, which she finally achieved by lowering the previous record by just over four seconds.
The Ugandan Winnie Nanyondo and the Spanish Maria Ángeles Ruiz, Celia Aguza, Miriam Gregori and Andrea Romero also participated in the race.