Esther Vaquero: "When we receive pressure from politicians we take it as if we hit them where it hurts"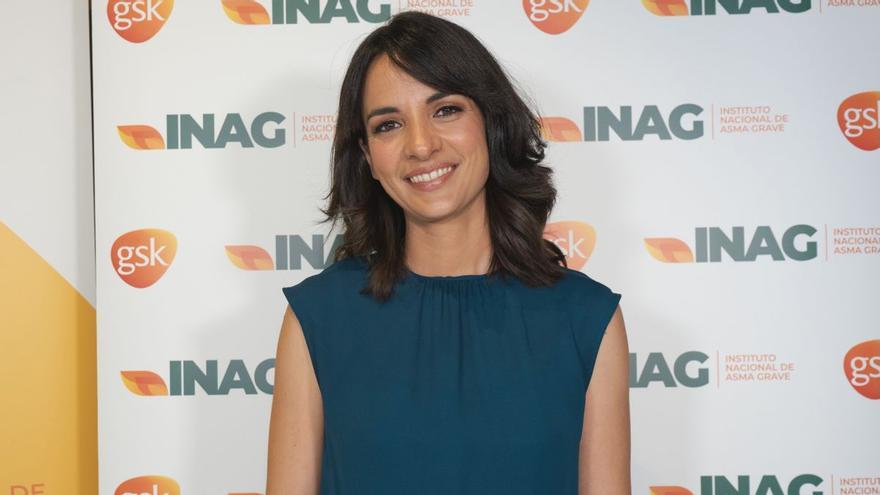 One of the most successful informational spaces on television is 'Antena 3 Noticias 2'. The evening edition presented by Vicente Vallés and Esther Vaquero has established itself as an absolute leader this year, but has also received much criticism from all political parties.
Esther cowboy He has been in charge of the current affairs program for several seasons after participating in 'Espejo Público' and going through several networks and programs. This summer, in addition to its professional tasks, the Salamanca has contributed to the inauguration of the National Institute of Severe Asthma as host of the event to make this disease visible. As a result of its participation in this initiative, the team of YOTELE has spoken with the journalist to comment on the cause, analyze the controversies in which the news program has been involved and comment on the leadership of the Antena 3 News.
-Why have you wanted to contribute to the National Institute of Severe Asthma?
I think that if putting my face and my voice can contribute to give more visibility or to make the meeting more rounded, that they call me as many times as they want. I believe that my role is important because asthma is a disease that everyone knows about, but not everyone knows what severe asthma is. You have to contribute to give visibility and help patients who are often lost. It is not easy to reach a doctor who will make the diagnosis that is needed and these actions are very necessary.
-How can an institution like INAG (National Institute of Severe Asthma) help?
A lot of things can be done. There are doctors who are asking for a national plan for severe asthma to be made, as in many countries in Europe that are already doing so. There are things that take time here and are lost. Pressure should be applied to achieve this national plan. You can also try to create some training for professionals and patients to better cope with the disease.
-Is there someone in your immediate environment with severe asthma?
Asthma, specifically no, he has Nadir. In the previous event I asked about a case of mine. I have a five year old son who is allergic to legumes. They told me that it is possible that I could be asthmatic because there are allergies that end in that direction. I asked to know what I had to do if my son became asthmatic and where I should go.
-Professionally, you continue presenting 'Antena 3 Noticias'. What balance do you make of the season?
-It has been a sad year because we are all tired of the pandemic. In terms of audience, we have done very well. There is an achievement of coincidences that have helped us: having 'Pasapalabra' in front of us, and that people repeat the next day and lead to accumulate a series of spectators who are faithful. Since August, when I was alone, we have been winning in audience. Taking into account that we come from the previous season in which Telecinco always won, when the wind does not come in your favor you have to row, but if it comes from the tail you have to take advantage of it and enjoy it. There will be those who will see it because of the drag of the Rosco, but you also have to stay and there are many people who do.
-What are the strengths of 'Antena 3 Noticias 2'?
-I think we do a newsletter in which information is offered, which is the main thing, but we add a plus of analysis. Vicente works a lot in politics the editorial part. We believe that people seek information but also help to understand it. There are those who want a critical point with the government or the opposition, and we try to go everywhere and tell what one and the other do well, and each other badly. Depending on the day, on social networks, you have to keep an eye on, but don't let them direct you, they tell you that you are a façade and that you are from Podemos. The positive is that they tell you both because it means that you are in the center. It is a compliment that they say something like that. At first I did not take it well because I considered that I was not trying to defend anyone, but I have realized that they tell you both is that you are going in the right direction.
-Vicente Vallés has been highly criticized on several occasions, how do you experience it as his professional right hand?
-I think they don't affect Vicente too much. He's been working on this for a long time. It receives a lot of criticism and pressure and there are parties that in terms of pressure are not cut. You take it as if you ended up hitting where it hurts and you have to continue there, in that direction.
-Why are the criticisms focused on Vicente Vallés?
-There is more focus on Vicente because he is the director of the news program. He decides the prominence of the news or what is given more weight, what form it will take and what format. He also dominates in the political part. He carries more weight in that part and that makes them go for him more because he is the one who touches these matters.
-You have also received criticism from the Government, how do you deal with it?
-They haven't affected us too much. We have to be attentive and listen, but not get carried away by pressure. You have to try to do free journalism.
-Do you consider that 'Antena 3 Noticias 2' has a very marked editorial line?
-You have to be honest and all the media have their editorial line. We are not going to lie and deny that everyone has their own marked editorial line. From my experience, nobody has ever told me to do this one way or another or that I can't say something like that. They are not so much on top of us as for that. I think we have the independence to do certain things.