Ester Exposito, on 'Someone has to die': "For me it was important to start from scratch"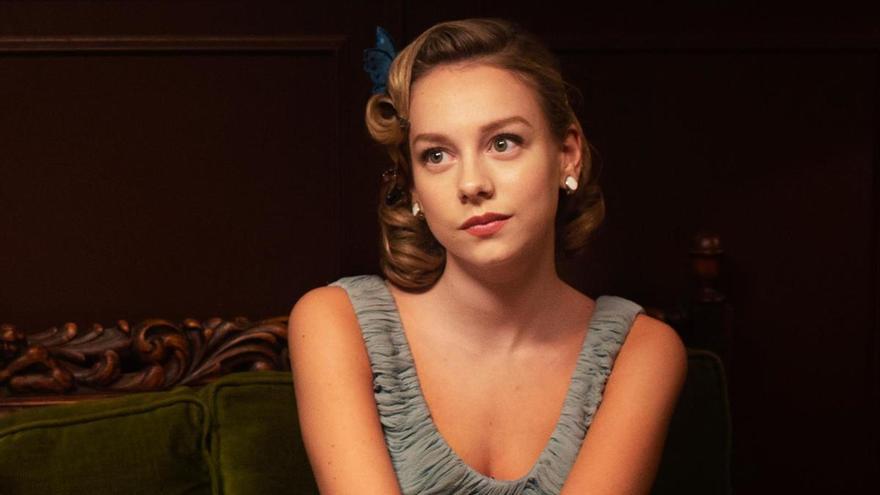 Arrives on Netflix 'Someone has to die', new series by Manolo Caro. After passing through 'Elite', Ester Exposito completely changes her record and moves back to the 50s in this family drama that also features Carmen Maura, Isaac Hernández, Cecilia Suárez, Ernesto Alterio, Alejandro Speitzer and Carlos Cuevas.
"I took on this project with great enthusiasm and Cayetana because it was the opportunity to immerse myself in a new challenge, start from scratch with a character far removed from me due to the time and education"Expósito confesses." For me it was very important not to continue doing the same thing, "he says.
The series begins with the return of Gabino (Alexander Speitzer) to Spain from Mexico. The young man returns accompanied by Lázaro (Isaac hernandez), a mysterious dancer, which unleashes the rumors about his possible homosexuality. However, his family wants him to marry Cayetana (Ester Expósito).
"Cayetana is very impulsive, she doesn't analyze situations. He wants something and goes for it without thinking about the consequences and without putting himself in the place of others, and I think that is the result of the education he has received and the privileged position to which he belongs ", explains Exposito.
"But there's also this the macho education, of being a vase and having to be pleasing"He adds." Carla was a girl with more strength and her own personality. Although the brown mess too, like Cayetana, Carla was much more mental and constantly analyzed everything ", advances the interpreter.
The production is set during the Francoism, a controversial time but one that has been a challenge for the young star. "To me it seemed a point in favor, a story like this motivated me a lot and also from Manolo's perspective. I don't think that this way of talking about Francoism has been seen before," explains Exposito. "The way it's shot can bring this history, which is universal, to different generations", he says.
For all generations
"We are very excited to have Ester Exposito, Carlos Cuevas and Alejandro Speitzer because it will give us the opportunity to have our project seen by a generation that is accustomed to a different rhythm, to other types of stories," emphasizes Manolo Caro.
"It has many points where the viewer can identify and covers many audiences", considers Ernesto Alterio. "Our young cast has an impressive range. To speak through them of these issues to young people, who believe that it is something far away, being something that has happened so recently, that interests me a lot ", qualifies the actor.
"Homosexuality is the central theme but it speaks to many other things that happened during this regime. It talks about what a regime like this does to the family nucleus, "clarifies Cecilia Suárez.
'Someone has to die', which has three chapters, is davailable on Netflix from this Friday, October 16.