ESports competitions triumph among Spanish fans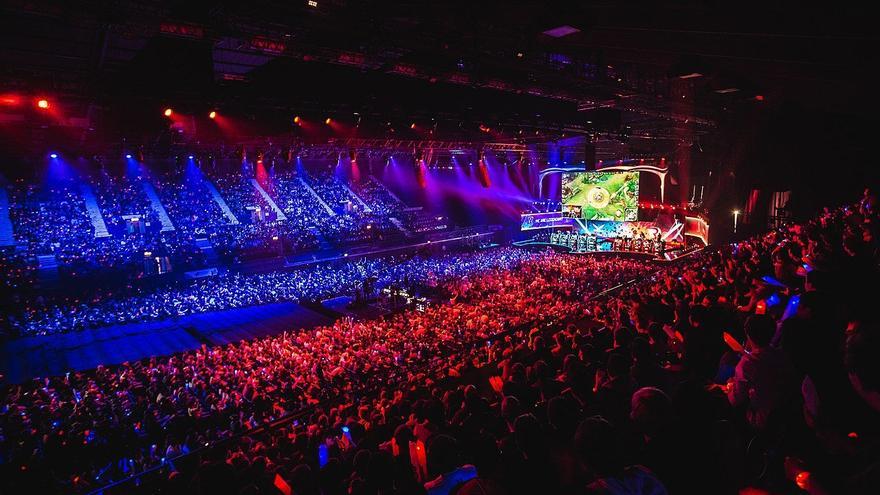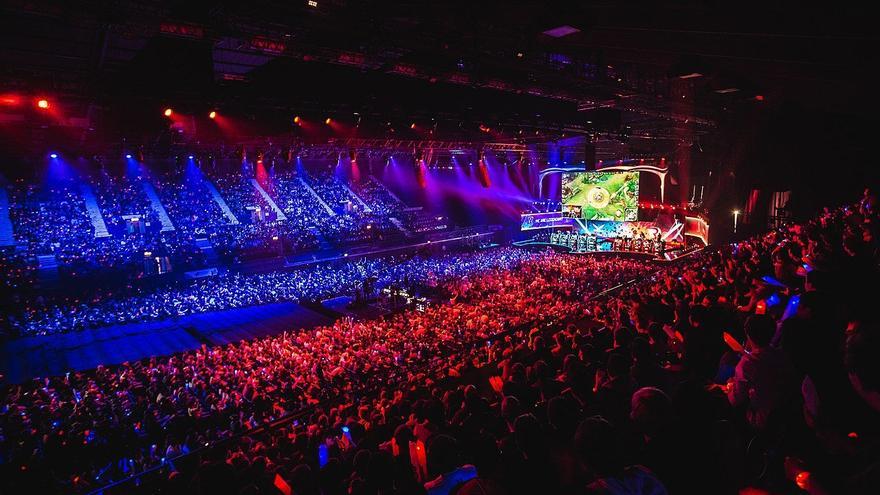 Seven out of ten Spanish fans to electronic sports, known as eSports, follow official competitions on a regular basis, like the recent end of League of Legends held in early November in Reykjavik (Iceland).
The consumption of this type of sport is a trend that is increasing, as a study by Mastercard sent to Europa Press, which indicates that seven out of ten of those users who frequently follow official competitions are located between 26 and 35 years of age.
"Our latest study highlights the importance of eSports in Spain. It is a market that is growing by leaps and bounds, both in the volume of fans who follow the championships and in the 'gamers' themselves who every time use more channels to play and invest in both devices or games", has assured the director of Mastercard Spain, Paloma Real.
This interest in closely following eSports translates into the time that users spend watching these tournaments. According to the report, 79 percent of them spend at least two hours a week gaming and 87 percent of them say they follow the eSports championships they play themselves.
As for the platforms preferred by the 'gamers', most recognize that they follow the tournaments since Twitch (53 percent of the total) and Youtube Gaming (45%). However, the minority (21 percent of the total) are the players who admit to being interested in physically attending these events.
This report also reveals that users spend more and more time playing these types of games, to the point that 40 percent of those surveyed say play a daily eSports title, while the other 40 percent do so at least three times a week.
The study carried out by Mastercard maintains that there is not much difference between those who prefer video consoles (66 percent) and those who choose to do so from their 'smartphone' (57%).
The number of purchases grows
Despite the existence of titles that are offered completely free of charge, six out of ten users access a game by paying for it and, those who opt for the ones that are available for free, make some of the purchases that they offer.
In this way, 31 percent pay for game performance improvements, new items for development or 'skins'. In addition, 78 percent of users admit to having bought a video game in the last six months.
Generally, gaming products that have registered a higher sales increase have been the video games (34%), skins (21%) and hardware devices (16.5%). Among some of the accessories most demanded by gamers are headphones and consoles.
Finally, with this study we wanted to know which are the purchase channels that the 'gamers' choose to get hold of video games. The results of the survey reveal that the 45 percent of them choose 'online' platforms, while 43 percent buy in specialized stores and 42 percent do so in commercial areas.
Nevertheless, the devices that they use to play (computers, game consoles or 'smartphones') They buy them, mostly, in physical channels. On the contrary, they use 'online' commerce to purchase other complementary products, such as virtual reality (VR) glasses.