Esperanza Aguirre makes her debut in 'Todo es lie' as a talk show host: "The Government does not stop lying"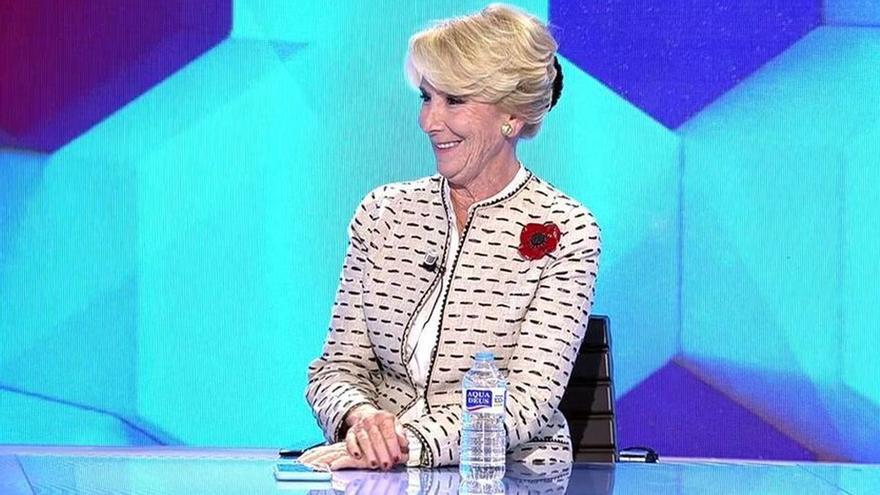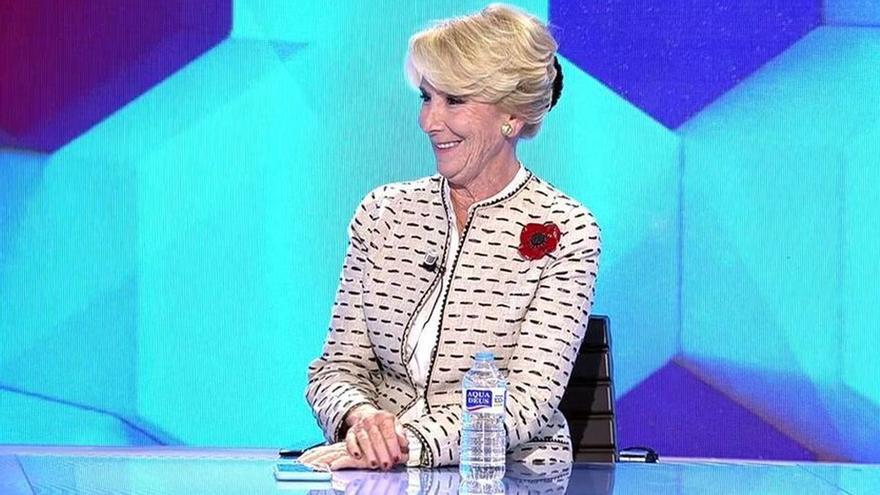 'Everything is a lie', the program that presents Risto Mejide in the afternoons of Cuatro, it continues to accommodate politicians who seek to reinvent themselves as social gatherings. A few days after his signing was announced, Hope Aguirre has debuted this Thursday at the table of commentators of the humor and current affairs format.
"Today we received a person that we really wanted to have here on the set," Risto began by saying to introduce the former president of the Community of Madrid. Next, to break the ice, he has asked his new analyst a question: "Do you know where you are getting?"
"I had decided never to appear on this show because of the name it has", Aguirre has confessed, that without wasting time, he has taken advantage of his first intervention to attack Pedro Sanchez. "As this Government does not stop telling lies ...", has dropped.
"Here you can say Perro Sánchez," Castelo joked after Aguirre's attack on the leader of the Executive. However, the also former Minister of Education and Culture has preferred not to use those terms: "That I do not say. That is a personal attack and I am against personal attacks"." Of the politicians yes, he does nothing more than tell lies ", he has qualified.
In this way, Esperanza Aguirre joins the team of collaborators of 'Todo es lie', which is also joined this season by Celia Villalobos, former minister and former deputy of the PP; José Manuel García-Margallo, Member of the European Parliament and former Minister of Foreign Affairs and Cooperation, and Anabel Alonso, presenter, comedian and actress.