Espanyol suffers but surpasses Real Sociedad, which moves away from the leadership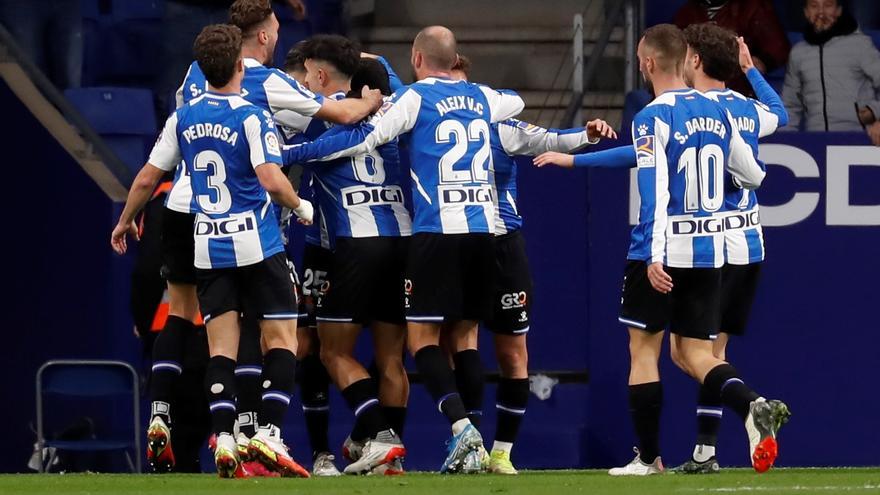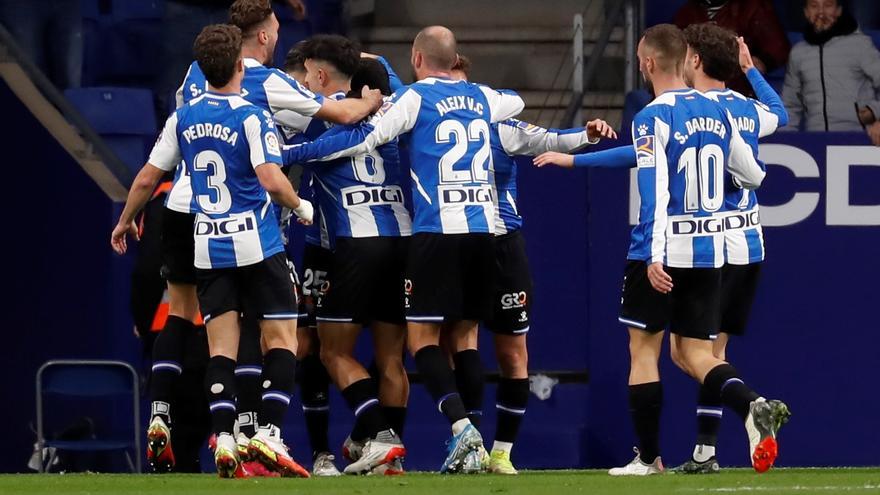 The Venezuelan Yangel Herrera gave a long-suffering victory to Spanish before the Real society at the RCDE Stadium (1-0) with a goal in minute 77 that unbalanced a duel in which the Basque team proposed more play. The local team's goal came when Imanol Alguacil's team made more merits to get ahead on the scoreboard. He sent a ball to a post and Isak signed a disallowed target in the 65th minute.
In the first half, Real Sociedad set the pace, but met a good Diego López in the goal of Espanyol. The goal deflected a shot from Le Normand to a post and as the clash progressed, the most offensive football of Imanol's was diluted and the pulse was more balanced.
Javi Puado had the best chances of Espanyol. The youth squad was able to surprise Remiro in the 32nd minute, forcing the goal to shine, and sent a ball to a post in the 38th minute. The locals showed that they had enough capacity upstairs to surprise the Basque team.
In the second half, the two teams revolutions increased. Espanyol renounced its conservative approach and opened spaces, while Real Sociedad accepted the exchange of blows on the Cornellá lawn.
The Basque team, in that scenario, was more dominating and in the 63rd minute they crashed a ball into a post and Isak, in the 65th, sent it to the back of the net hitting it with precision against Diego López, but the VAR annulled the goal after a long deliberation because the ball touched the referee earlier.
La Real made more merits to take the lead against a crisis-ridden ESpanyol, but the locals got it right when they needed it most and Yangel Herrera made it 1-0 in the 77th minute with a whip from the edge.
The target gave wings to Espanyol, ready to sentence the duel. Raúl de Tomás tried it, without success, and then Wu Lei, who overtook the ball when he faced Remiro. The locals did not have to regret that lost opportunity and sealed the victory after resisting in added time.
Data sheet
1 - RCD Espanyol: Diego López; Vidal (Miguelón, min.78), Sergi Gómez, Cabrera, Pedrosa; Yangel, Bare (Morlanes, min.58); Embarba (Melamed, min.58), Darder, Puado (Wu Lei, min.78) and Raúl de Tomás (Loren, min.90).
0 - Real Sociedad: Remiro; Gorosabel, Zubeldia, Le Normand, Diego Rico; Portu (Barrenetxea, min.60), Zubimendi, Guevara (Navarro, min.82), Januzaj; Sorloth (Isak, min. 60) and Ozarzabal.
Goal: 1-0, min.77: Yangel Herrera.
Referee: Mateu Lahoz (Valencian committee). He admonished Sorloth (min.43) and Aleix Vidal (min.47).
Incidents: Match corresponding to the fifteenth day of LaLiga Santander played at the RCDE Stadium before 19,935 spectators.