Escrivá reminds the self-employed that they must pay 13 days of March contributions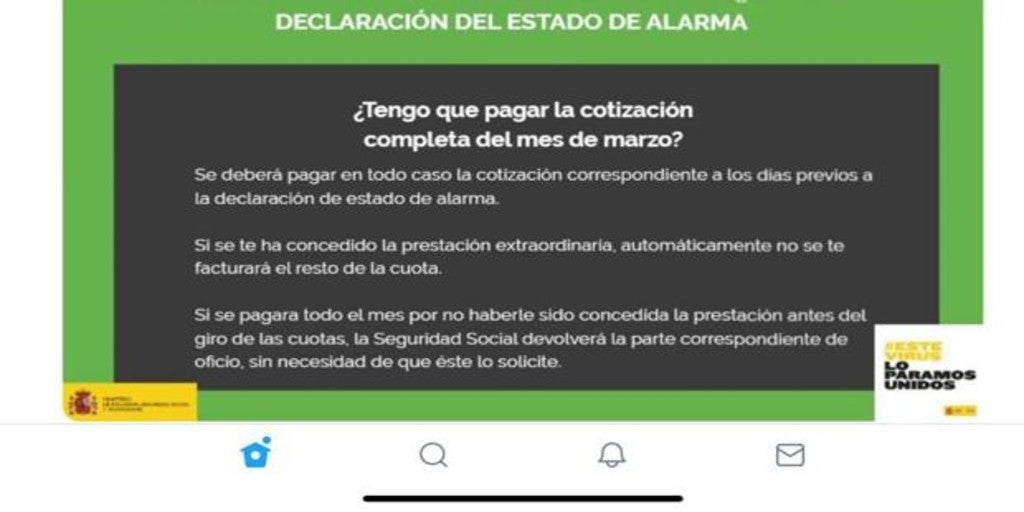 Updated:
save

The self-employed must settle accounts with Social Security and pay the first 13 days of March, before the state of alarm is declared. This is recalled by the ministry led by José Luis Escrivá. Also remember that for those who have been granted extraordinary aid for cessation of activity, they will not automatically be billed the rest of the fee. Of course, it also warns that if the entire month was paid for the benefit not being granted to the self-employed before the quotas were transferred, Social Security will return the corresponding part ex officio, without the need for the self-employed to request it. All self-employed, therefore, must pay their contribution, close to 300 euros.
The president of ATA, Lorenzo Amor, described yesterday as shame that the Government is demanding 13 days of contributions from March to the group. He warned that the problem is that whoever does not have money or cannot meet the quota may find that when the benefit is to be resolved, it is denied for being delinquent or unpaid.
For his part, the Minister of Social Security, José Luis Escrivá, guaranteed that all the self-employed without exception would have access to unemployment aid, which entails exemption from the payment of contributions, which will be assumed by Social Security. However, in many cases, the fee was already drawn at that time of the month.