Escrivá points out that in June families will begin to collect the Minimum Vital Income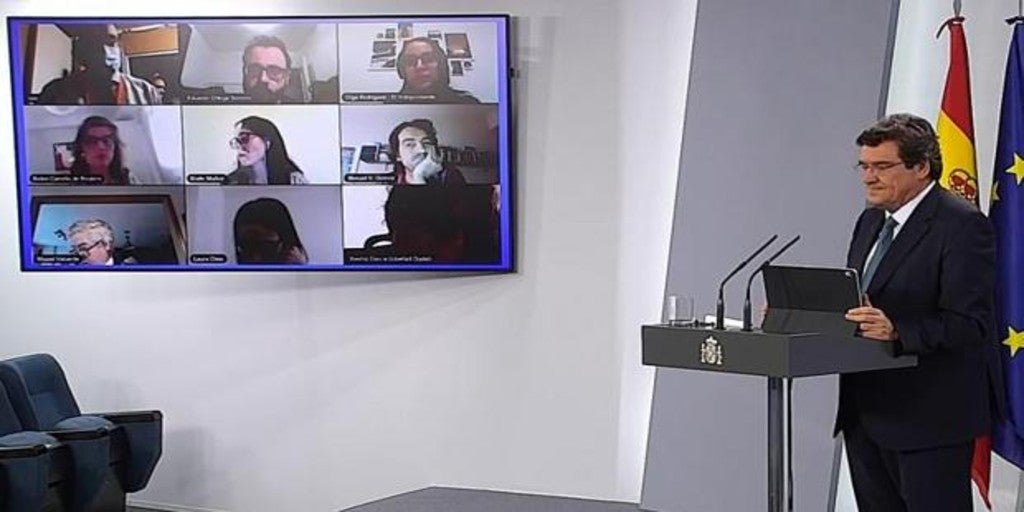 Madrid
Updated:
save

The Minister of Inclusion, Social Security and Migration, José Luis Escrivá has confirmed that the Minimum Life Income will be approved this May and the first beneficiaries will be able to receive it in June. Specifically, at a press conference in La Moncloa, he confirmed that there will be "A national minimum" and that a "multi-channel system" is being organized for your request, with the aim of reaching the maximum number of people. It has also given a first figure of the annual cost of this new benefit: 3,000 million euros per year.
Escrivá has also stated forcefully that "There is no debt sustainability problem", referring to the complicated financial situation of Social Security. He then criticized those who think this about wanting to create a "climate of uncertainty regarding the solvency of Spain."
The minister has defended that the Minimum Vital Income is not comparable to Basic Income, since this would lead to "a reconsideration of the Welfare State that no country has undertaken." In his opinion, he added that this is «A measure to compensate lower incomes» and that it is "the most effective to eradicate poverty", especially in households with dependent and single-parent children.
On whether this new benefit is here to stay or will be a one-off measure, the minister has not gone into details but he has recalled that "They are telling us that Spain is one of the countries in Europe with the most severe poverty and a worse distribution of income ». In this line, he was forceful when he pointed out that "I do not understand that appeals are being made that it has to be temporary, when it is a structural problem."
In the Senate control session, in response to a question from the ERC senator – Euskal Herria Bildu Mirella Cortés Gés, Escrivá has confirmed his intention that the Minimum Vital Income be approved during this month and confirmed that it will be "subsidiary" or "complementary" to other similar ones in the autonomous community such as the Catalonia Citizen Guarantee Income. In addition, he pointed out that the objective is to reach 500,000 households "with a specific supplement for single-parent households".
On the rise in unemployment
Escrivá has analyzed the data of the registered unemployment corresponding to April, known first thing this Tuesday. A month that has taken more than 548,000 jobs, bringing the number of unemployed to 3.8 million people, going back to the levels of four years ago and with a drop in membership in a year of 800,000 jobs.
For the minister "In April the destruction of employment has stabilized" since the affiliation data would have registered "a minimal variation, even if the seasonal effect of May 4 is included there would be 30,000 more workers", always compared to the previous month. In this sense, it has highlighted the "very mixed" impact of Covid-19 with sectors such as construction recovering 40,000 of the 150,000 jobs lost in March or with Agriculture creating net employment.
In his opinion, the measures for "Hibernation" of the economy They have been a success since it has endured and the 35% of the active population that now depends on some public benefit or aid has been protected.