Escrivá marks as a priority the creation of a vital income against poverty | Economy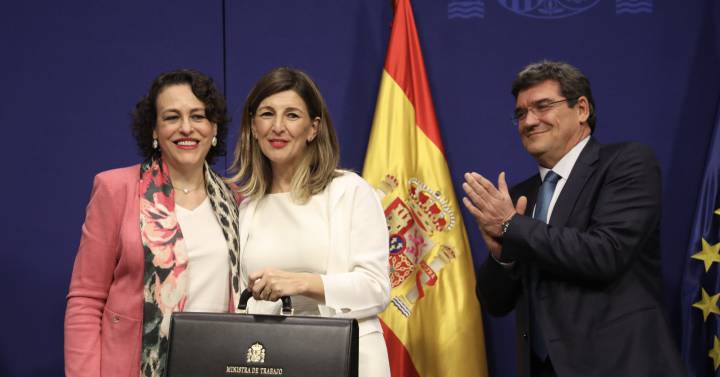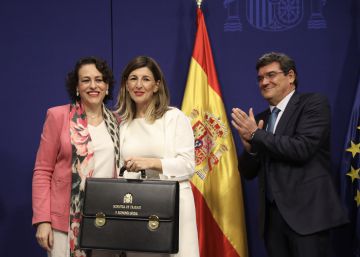 The new Social Security ministers, José Luis Escrivá, and Labor, Yolanda Diaz have taken office on Monday. That both are very different from each other, both by trajectory and political affiliation (one communist; independent the other) is something that was already known and thus it has been seen in the speeches of both in the act in which they have taken charge of Your wallets The two have emphasized social issues, but their approach to them has been very different: one, Escrivá, has spoken of "reformist agenda" since "the evidence"; the other has had a more emotional and ideological discourse in which he talked about the "people behind the figures."
The first, even for the structure of his speech, has pointed out that his priority will be the creation of a minimum vital income, which "must be an effective tool for inclusion." "This objective of inclusive growth, this concept we will hear a lot from now on, must be accompanied by tangible metrics and goals," he continued.
Close "Social Security deficit" quickly
Then the new minister has talked about what will probably be the issue that will consume more energy from now on: the reform of the pension system. "We will guarantee the updating of pensions with the CPI, but our proposal aims to quickly and effectively close the Social Security deficit," he continued. Following the document prepared by Airef at the beginning of 2019 on pensions, this would translate in the short term into increasing the resources of the public institute by rearranging the distribution of pension and unemployment contributions and with more money from taxes.
For its part, the new Minister of Labor, Yolanda Diaz, has pledged to "repeal the labor reform." "A moment ago I promised to fulfill and enforce the Constitution," he continued, in clear reference to the political discourse of United We can. In the government pact between the PSOE and United We can, however, does not specify whether the new Government will repeal all the labor reform of the PP of 2012 or only eliminate the most harmful aspects of the new labor model.
The new minister has put a lot of emphasis on fighting precariousness and "defending work, but working with rights."