Escrivá, in favor of the law of the distribution of minors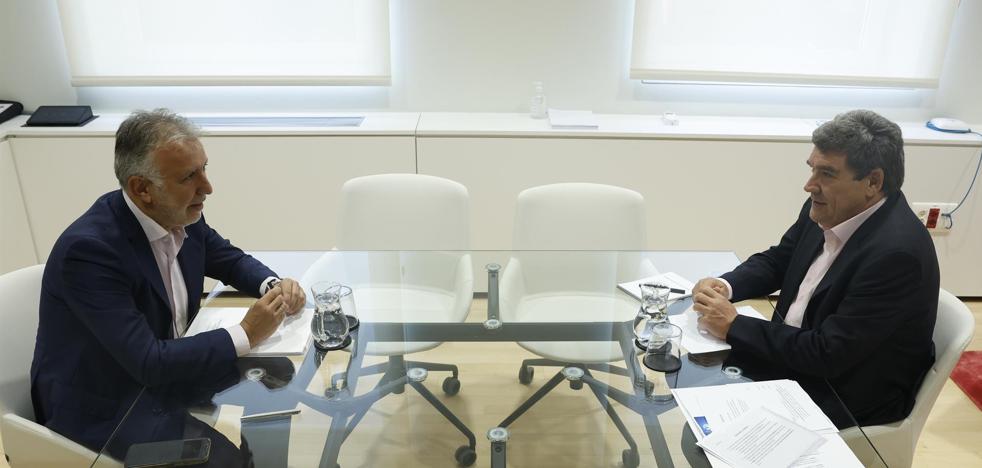 The minister coincides with the long demand of the islands to alleviate the pressure of a competition that is autonomous
The Minister of Inclusion, Social Security and Migration, José Luis Escrivá, has been in favor this Friday of legislating the distribution of unaccompanied migrant minors between the different communities so that it is not a matter of solidarity and there is a distribution protocol.
"Yes, I totally agree", the minister responded to questions from journalists after meeting with the president of the Government of the Canary Islands,
Angel Victor Torres With whom he has addressed, among other issues, migratory management in the archipelago, which, together with Ceuta and Melilla, is one of the territories that receives a greater number of young foreign minor migrants who arrive alone.
However, Escrivá has remarked that
the guardianship and care of minors is regional competence and, therefore, its distribution between territories "is an issue that requires consensus with the autonomies" and has to be born from an agreement at the Sectoral Conference.
"The Government is fully aware of the extra effort that the Canary Islands make in the reception and protection of migrant minors, but I believe that there is room to increase inter-territorial solidarity," the minister stressed.
Canary Islands currently protects more than 2,300 minors

In this sense, the Canarian president has recalled that
a distribution was recently approved among all the autonomies for 2022 and 2023: "not all voted in favor but there was a majority and the majority is applied", he underlined.
"It is clear that the definitive solution is within the framework of a law that must be endorsed in Congress by all the political groups and that is something that from the Canary Islands we have been demanding for a long time because that law
must adapt to the migratory phenomenon«, has considered Torres, who has recognized that it is »complicated« for this law to go ahead before the end of the legislature.
Torres has pointed out that the Canary Islands currently protect more than 2,300 minors and has opined that "it is not fair or co-responsible" that the archipelago, with two million inhabitants, welcomes nearly three thousand minors "and communities with 8 million have 300", and He stressed that "about 300 people" have been transferred, an "insufficient" figure.
To help in the "additional effort" that the Canary Islands make in the reception and care of these minors, Escrivá has indicated that the Council of Ministers will approve next Tuesday
a grant of 50 million eurosentered in the 2022 budgets.