Escrivá guarantees pensioners the rise with "whatever inflation"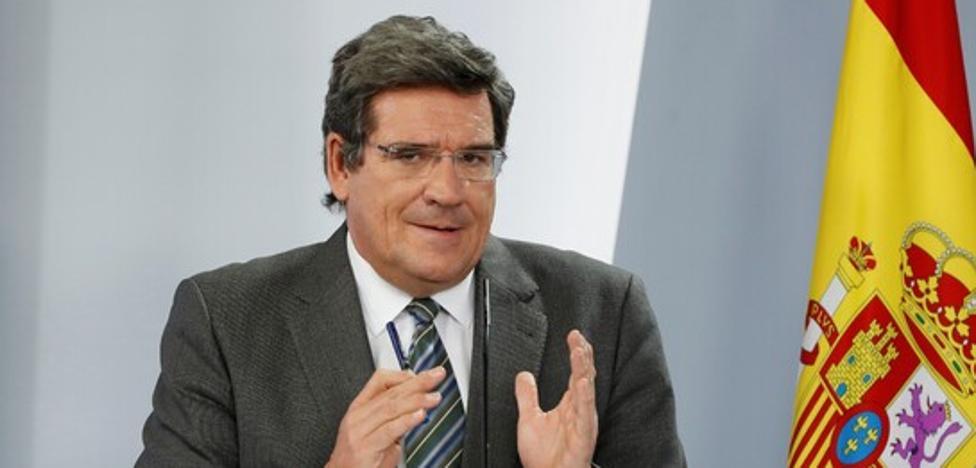 The Minister of Social Security emphasizes that in November the benefits will be updated with the average CPI of the last twelve months and rules out a reduction in contributions in the sectors most affected by the war
Unlike workers, who know that this year they will surely lose purchasing power as a result of rising prices, pensioners are guaranteed the maintenance of purchasing power. This was stated on Monday by the Minister of Social Security, José Luis Escrivá, who wanted to put an end to the rumors circulating around a possible income pact that includes the moderation of the income of the nearly nine million pensioners.
"Pensioners have their purchasing power assured indefinitely," Escrivá stressed during an interview on TVE. The minister refers to the new formula for revaluing pensions that was included in the pension reform recently approved in Congress and that re-links these benefits to the real CPI. More specifically, pensions will rise each year with the average inflation of December of the previous year to November.
But this new mechanism comes precisely at a time when the CPI has shot up to 7.6% in February and some analysts estimate that it may end up at a rate even higher than 8% as a result of the war in Ukraine.
But no matter how high prices rise, Escrivá promised that pensions will rise to the same extent. "Whatever the inflation is, your purchasing power is going to be protected," he stressed. What he did rule out is an update throughout the year to compensate for inflation, since in 2022 pensions were revalued by 2.5%, the average CPI for the previous year. "We cannot be reevaluating every month, or every three months. It will be done once a year and it will be in November of this year. With the accumulated average inflation, everyone's pensions will be updated », he reiterated.
Similarly, the minister rejected in principle a reduction in the contributions of the sectors affected by the energy crisis, since he considers that the new ERTE that were included in the labor reform already contain a cut in the quotas of workers for companies. affected by temporary difficulties. "That's already underway," he noted. In fact, he advanced that in the automotive sector there are already some 3,000 or 4,000 workers affected by an ERTE ETOP.