Escrivá goes down to the political mud of attacking the PP to defend its rise in prices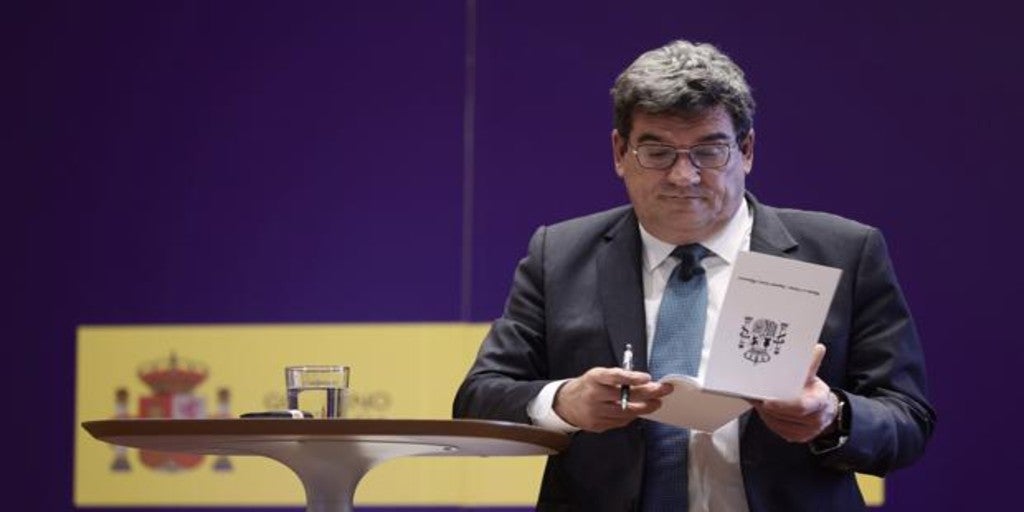 Madrid
Updated:
Keep

To defend his pension reform proposal, the Minister of Social Security, Jose Luis Escrivá, you have chosen to miss past modifications. Specifically, the one carried out by the Popular Party of Mariano Rajoy with the so-called sustainability factor.
The minister agreed a few days ago with the unions and without the employers a rise in contributions of 0.6 percentage points from the year 2023 and that would cover ten years to guarantee the sustainability of the system. Of that amount, 0.5 will be paid by companies and 0.1 by workers. This is the Intergenerational Equity Mechanism (MEI) that Escrivá has reached with the workers' representatives and with which he seeks to refill the pension 'piggy bank' to pay benefits when the 'baby boom' generation retires .
Instead of focusing exclusively on defending its reform, the Social Security holder has lashed out at the PP's sustainability factor. "It did not address the problems and challenges of the system"He has said in the monitoring commission of the Toledo Pact, to add that it was not aligned with the demographic challenge that must be faced in the 1930s and 1940s.
In this sense, it has fueled the popular with which that reform attacked the benefits of the youngest. For example, you have highlighted that a young man from 18 years old who retires in 2070, with the sustainability factor would suffer a pension cut of between 194 and 485 euross if you charge 1,000 euros and 2,500 euros, respectively. Thus, he has pointed out the "intergenerational damage" that this causes, while he did not hesitate to comment that said reform "has damaged the credibility of Spain in the European institutions." Beyond this, Escrivá has also implicitly criticized the PP for having left the pension piggy bank without funds, which was "emptied", in his words.
From the opposition, the PP has spoiled the minister that the MEI that has agreed with the unions has been done without reaching a comprehensive pact. That is, with the opposition forces and the businessmen, for example.