Escrivá estimates to allocate 1,900 million for the 'pay' of pensioners in January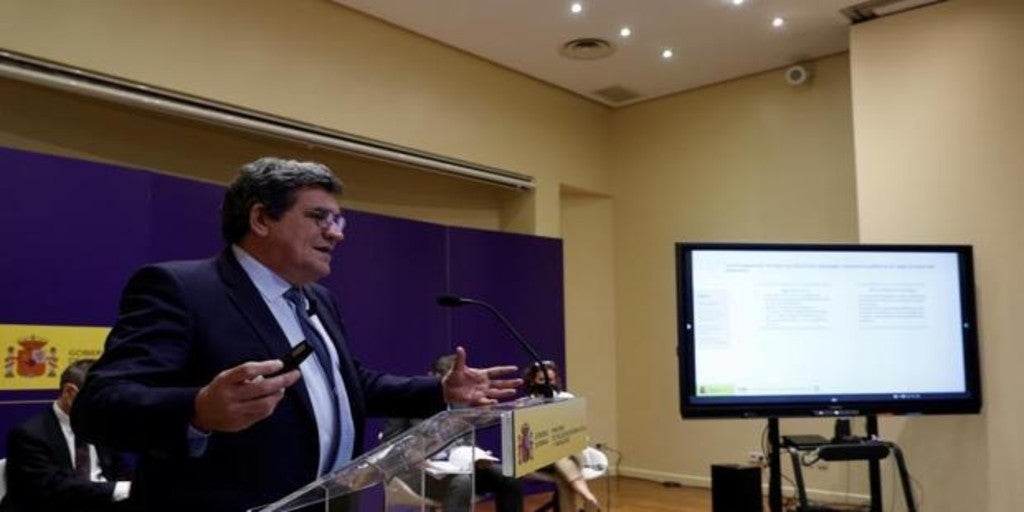 Updated:
Keep

The Minister of Inclusion, Social Security and Migrations admitted today that he plans to reserve an amount of 1,900 million euros for the January 'pay' of pensioners. With this item, the inflation deviation will be compensated since the income of retirees rose 0.9% in 2021, while the CPI – currently at 4% – will end the year above that percentage. However, we will have to wait for the inflation evolution to November to be published, which is the date taken to calculate the average of the previous 12 months and the basis for calculating the rise in the income of the elderly.
During the press conference to explain the Social Security accounts, Escrivá calculated the payment based on an average inflation of 2.25% and pointed out that although it will have effects on the accounts of the current year, it will be disbursed to retirees the next month of January.
Already in 2022, pensions will revalue again based on the average inflation of the twelve months prior to November, an increase that will be "above 2% with all security", according to the head of Social Security. In addition, as Escrivá added, minimum and non-contributory pensions will grow 3% next year, above average inflation.
Escrivá today presented the main lines of his department's budget plan for 2022 with an item that will close to 200,000 million. The figure represents an increase of 6.5% compared to the forecast for the closure of non-extraordinary spending in 2021, and represents around 36% of total spending by public administrations. Also, Escrivá specified that a total of 175,000 million euros correspond to benefits. Of this amount, almost 150,000 million are destined to contributory pensions.
Regarding non-financial income, for 2022 they are expected to amount to 173,640 million euros, 9.6% more than the settlement forecast for this year. Of these, 136,344 million euros come from social contributions, which represent 9,460 million more (7.5%) than the liquidation expected for 2021, the year in which the prepandemic levels will be exceeded. Specifically, after a 3.5% drop in 2020 prices due to the impact of the pandemic on the labor market, the 2022 budget foresees a recovery of almost 10% compared to 2019, the minister stressed. "The intense improvement in the economy that we are experiencing is already having an important reflection on income from social contributions and will also have it in 2022," said Escrivá.