Escrivá ensures that the benefit for the self-employed will also be extended from October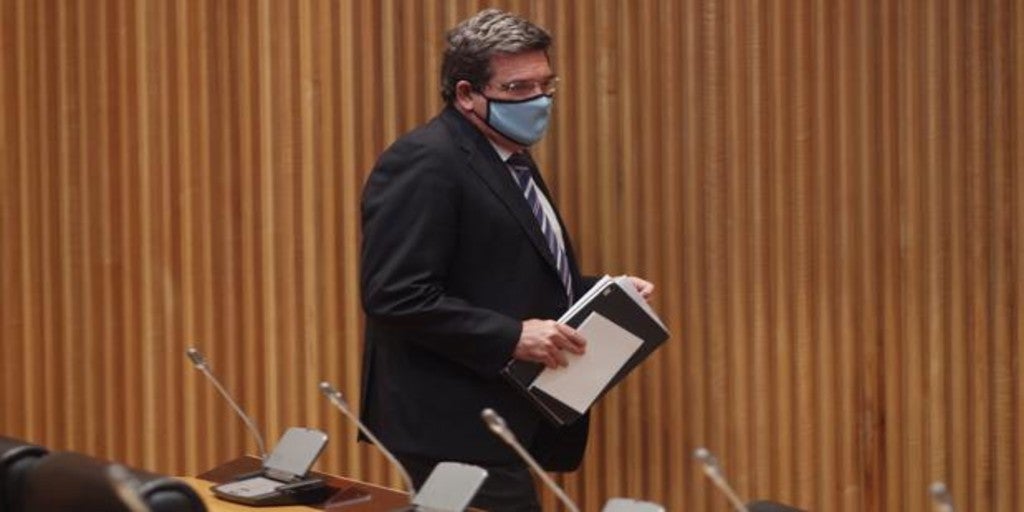 Updated:
save

The Minister of Inclusion, Social Security and Migration, José Luis Escrivá, has advanced this Monday, in statements to La Sexta collected by Europa Press, that the benefit for cessation of activity for self-employed It will last from October, as will be done with the temporary employment regulation files (ERTE) linked to the Covid pandemic.
Escrivá, who will meet this week with self-employed organizations to address the extension of this benefit, has indicated that all those groups that continue to be affected "directly and intensely" by the pandemic, such as self-employed workers, will continue having protection "until you have a solution to the virus."
Regarding the implementation of a system for the self-employed to contribute by their real income, Escrivá has indicated that all the organizations of self-employed workers are in favor of this measure and that, although there are «technical difficulties» to implement this system, it will be possible to "solve" for many groups so that the self-employed have better pensions.
«There will be a very significant percentage of freelancers who start to contribute less because really many have income below the minimum contribution and they are trading at that level ", said Escrivá, who did not want to offer specific figures because he wants to present them first to the organizations that represent this group.
On the other hand, asked if he prefers that the 2021 Budgets go ahead with the support of Ciudadanos or with that of the pro-independence bloc, Escrivá has been in favor of achieving the greatest possible consensus, including the PP, to really have some Budgets « country".
As for whether the Budgets will contemplate the freezing of the salary of civil servants, the minister has indicated that the purchasing power of public employees should not be a "central theme" in the public accounts of 2021.
In any case, it has indicated that the wage bill for public employees has grown by 8.5% in the last two years and that very low inflation is expected for 2021.
Finally, and in relation to the changes that he believes should be introduced in the tax system, Escrivá stressed that the tax reform should be done for structural reasons but not because of the pandemic and that the system can be "improved" in different directions.
As an example, he has put the "hole" that the current range of deductions represents for State income, as already denounced by the Independent Authority for Fiscal Responsibility (AIReF) in a recent report. «This is like a Gruyère cheese, which you enter on one side you go on the other. It is a little evaluated part that has a wide margin for improvement, "Escrivá pointed out.