Escrivá backtracks and will maintain the purchasing power of pensions with negative CPI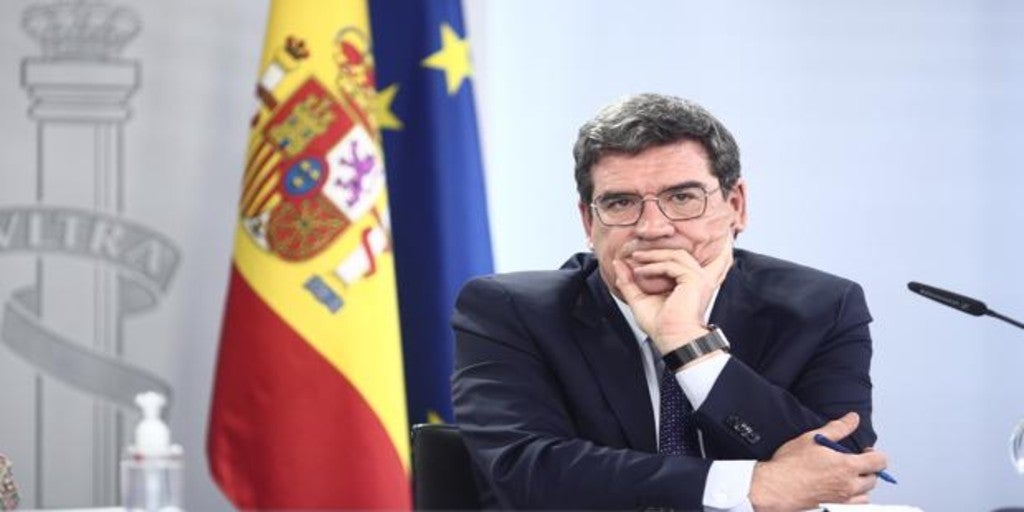 Updated:
Keep

CCOO pointed out this Monday that in the meeting with the Government on pensions there have been "advances" and the proposal to compensate for the years of negative inflation has been withdrawn, as ABC has been able to confirm.
In statements released by CCOO, your secretary of Public Policies and Social Protection, Carlos Bravo, explained that the proposal of the Ministry of Inclusion, Social Security and Migrations It consisted of the «guarantee of revaluation with the CPI» in pensions together with a compensation mechanism for the years with Negative CPI.
The minister of IInclusion, Social Security and Migration, José Luis Escrivá, explained last week his approach to revalue pensions with the CPI of the previous year, offsetting the years of negative inflation over the next three years in which prices evolve positively, in order to maintain purchasing power and not have a bias towards profit.
According CCOO, "The Government has finally renounced this approach and this compensation would not occur in successive years." "It was an essential change to advance in the negotiation process, but still limited," said Bravo, who immediately insisted that it is still not possible to talk about an agreement on the formula for access to early retirement, the sustainability factor and in the "complete" repeal of the 2013 pension reform. CCOO also admitted that there have been "setbacks" and that the negotiation will continue.
For their part, sources of UGT they limited themselves to saying that there have been "slight unspecified advances" and that the next meeting will be on Monday next week.
In addition, social dialogue sources told Servimedia that at the meeting the Government has been in favor of eliminating the reduction coefficients of the pension in early retirement for cases of long contribution periods and repealing the sustainability factor of the 2013 reform.
From the Ministry, they commented to Servimedia that an agreement is being sought "in all aspects" and that "great flexibility has been shown to seek consensus" with the social agents.
The pension reform is one of those included in the Government's recovery plan to attract European funds and the draft released by the Executive last week includes updating them with the CPI, align the effective age with the legal retirement age, the «adaptation» of the calculation period for the pension in new professional careers or the «adaptation» of the maximum contribution base that «must be concurrent with a modification of the pension maximum ».