Escrivá announces that the number of workers in ERTE falls below one million and stands at 959,000 people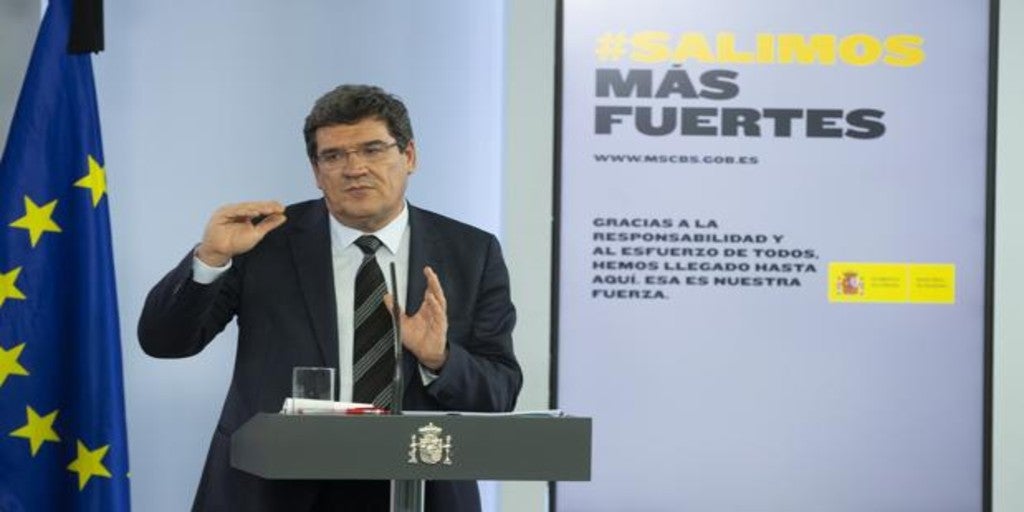 Updated:
save

The Minister of Inclusion, Social Security and Migration, José Luis Escrivá, figure in 959,000 people the number of people who continued until the first week of August to be included in a temporary employment regulation file (ERTE), most of them, about 794,000, due to force majeure.
This has been pointed out by the minister in a tweet published on the profile of his official Twitter account, collected by Europa Press, in which he highlights that in the first week of August the "good rhythm" of activating workers was maintained in ERTE of the month of July.
Specifically, it points out that around a daily average of 32,000 workers at ERTE it returned to activity in the first week of August, the same figure as in July, although lower than the average for June (56,000 people per day) and higher than that of May (19,000 people per day).
In this way, it stands out that there are currently 72% less in ERTE than the maximum registered at the beginning of May, which already represents less than one million (959,000 people), most of them due to force majeure (794,000 people).
On April 30, they were registered up to 3.38 million people in ERTE, a figure that fell 11% on May 29, with just under three million people in this process, 46% on 30% in June, with 1.83 million, and 67% for July 31, when it was reduced to 1.1 million people. The number of people who remain in ERTE until August 7 was 959,000 people, 72% less than the maximum peak.
In another tweet, Escrivá stressed that the daily data of ERTE workers aggregated in 500 CNAE sectors and for all municipalities are available to the INE "in case it considers them useful for its National Accounting estimates or as a contrast to its statistics Work market".
After the agreement reached by the Government with the social agents to extend the ERTE until September 30, Escrivá has been in favor of extend them beyond that date, in a context of falling tourism, and has stated that this temporary employment regulation mechanism has come to stay "structurally" in Spain.