Escrivá aligns with Puig and supports the high income tax in Madrid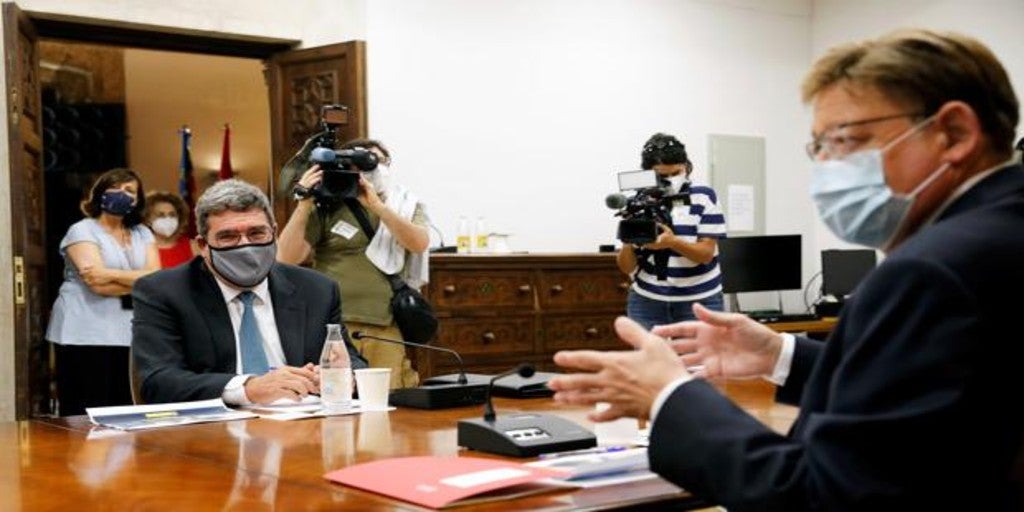 Updated:
Keep

The Minister of Social Security, José Luis Escrivá, has attacked this Thursday against "fiscal dumping" that according to his words carries out the Madrid's community and has supported the tax to the high incomes in the capital that the socialist president of the Generalitat Valenciana, Ximo Puig, requested a few weeks ago. "It is an idea that must continue to be explored and it has a long journey", defended the head of the ministry, after his meeting with the Valencian president, who just two weeks ago accused Madrid of "unfair competition" because "it attracts tax bases from other territories".
"When we are moving globally towards clearly avoiding the tax competition between countries, and, at the European level, even more, it does not make much sense that, at the regional level, we are going the opposite way. We have to approach it in a different way, "added Escrivá.
In the press conference after the meeting, the minister also accused the capital region of taking advantage of the Minimum Living Income (IMV) to "save food aid for vulnerable children with the spurious argument that they did not have adequate information."
In the same vein, Escrivá blamed the Madrid's community to use the IMV to "save, save and save", and to have a lack of interest in developing complementary social protection policies.
These words come just one day after Escrivá staged a confrontation on Twitter in this regard with him. Minister of Education of the Community of Madrid, Enrique Ossorio.