'Escape Nearby': routes to enjoy the holidays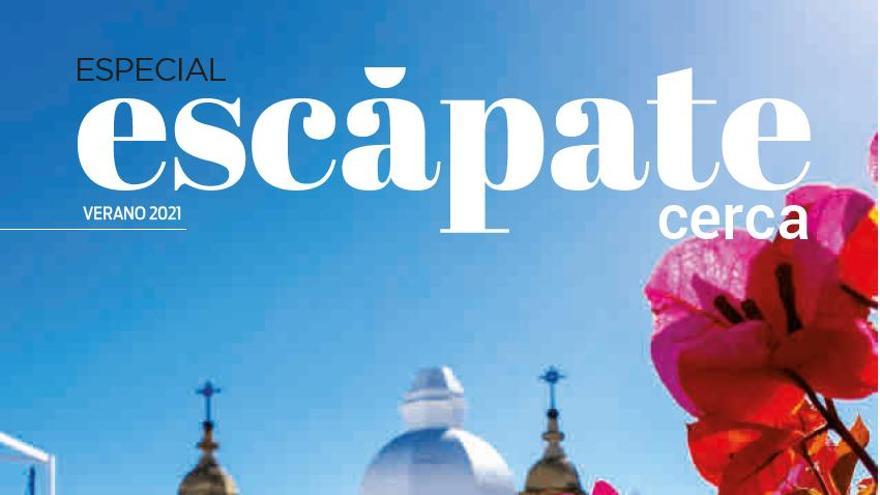 Traveling and discovering the world is a right acquired after more than a year and a half of hiatus in our lives. It is not just about reactivating the economy and allowing hoteliers to breathe, it is time to discover the delicious rural routes through Spain, to visit the Paradores, to surf in the Canary Islands and the Balearic Islands, to discover wine-growing landscapes in the Castiles. , to taste delicacies under the shade of bougainvilleas and to get closer to our incredible history, our architecture and all the unique wonders that make Spain the benchmark for world tourism. Isn't it time to #escape close?
This second issue of the Escápate Cerca magazine, with 148 pages, which will be delivered tomorrow, Friday June 4, together with its free copy of THE PROVINCE / DLP, is not only an aspirational magazine, it is a real commitment to destinations endorsed by being artistic and cultural heritage of humanity.
The engine of our economy has just started and the forecasts are very promising: around ten million visitors are expected to our country and the economy is expected to grow by 6.5%. For this reason, Escápate Cerca is a proposal to encourage readers to travel and enjoy themselves with confidence and enthusiasm. With all the precautions to make it a safe and healthy vacation, but without giving up living them fully. That second issue of Escápate Cerca offers a multitude of ideas that can be very useful when deciding and planning these well-deserved summer vacations.