Ertzaintza arrests six men in Bilbao for a group rape of an 18-year-old girl | Society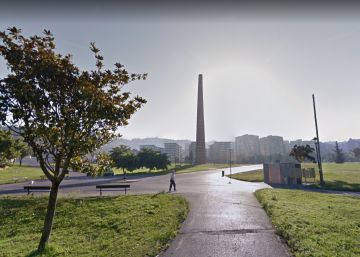 Six individuals, aged between 18 and 36, have been arrested this morning in Bilbao by Ertzaintza agents for their alleged relationship with a group violation to an 18-year-old woman, who has been treated in a hospital, as reported by the Department of Security of the Basque Government.
Those responsible for the hospital have been precisely those who have given the notice to a court in the capital of Biscay. The same sources assure that the wounded girl entered last midnight and informed the toilets that she had suffered a group sexual assault. According to his testimony, the aggression had occurred in Etxebarria Park.
The investigation of the Ertzaintza, in collaboration with the police municipal of Bilbao, has allowed to locate and arrest at dawn six men between the ages of 18 and 36 for their alleged involvement In that violation.
All political groups of Bilbao City Hall They have made a statement public in which they express their "maximum condemnation and deepest indignation over the macho aggression" in the city. The Consistory regrets this "crime that involves an attack on physical and moral integrity", which he describes as "a serious and intolerable violation of all human rights." "This City Council shows its rejection and misunderstanding for these facts, and conveys its most sincere support to women, as well as to their immediate surroundings," he says in the letter of rejection.
In addition to rejecting "any kind of non-respectful behavior towards women, from sexist gestures and attitudes to the most extreme aggressions," the City Council urges "all citizens not to be complicit in any type of sexist aggression and, therefore, to maintain an attitude of tolerance and zero impunity. "
The Bilbao City Council will participate in the acts of rejection convened by this aggression and make available to the municipal services of the Program of Attention and Prevention in Gender Violence in order to provide "comprehensive and specialized care" to the victims.