Eroski launches a new brand of clothing and footwear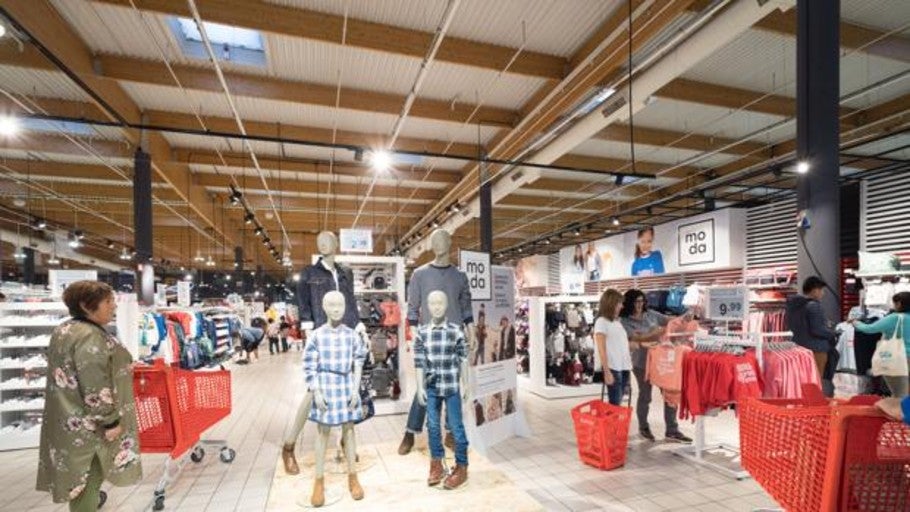 MADRIDUpdated:
Eroski has launched its new clothing and footwear brand aimed at the whole family. The supermarket chain has closed a collaboration agreement with Sonae, one of the largest retail groups in Portugal. The cooperative has renewed its fashion brand and presents a new commercial proposal under the «MO» brand, current designs and at very affordable prices.
The new textile range can be found in renewed sections of 35 hypermarkets of its commercial network, where it has made an investment of two million euros. The new collection will occupy a total area of ​​15,000 square meters, 20% more space. To engage in personalized customer service, a total of 130 workers have received specific training
This season's collection will feature 5,000 references per campaign, which will be renewed every four weeks, and among which you can find clothing, footwear and accessories for women, men, teenagers, children and babies.
The Portuguese company Sonae will be responsible for the design and manufacture of the collections. "MO is a brand inspired by today's woman and her family, with the mission of offering our customers stylish products, at competitive prices and through a current proposal and in line with fashion trends," explains the director of Commercial area of ​​No Food of Eroski, Luciano Reguera.