Éric Rohmer, the living dead | Babelia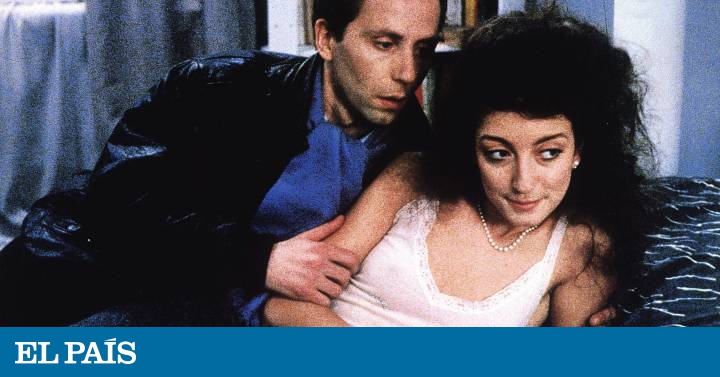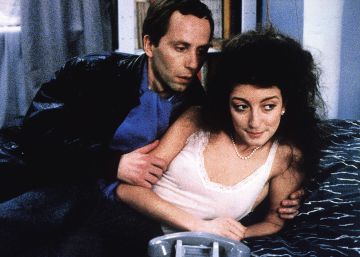 If it were not for the gravity of the circumstances, it would be difficult to understand the discretion that has marked the centenary of Éric Rohmer, born in March 1920 and died a decade ago. In a parallel world, this alignment of round numbers could have been a good occasion to investigate the footprint left by the French director in contemporary cinema, a priori little impregnated with his formal and thematic interests, beyond the timeless attraction for volatility of affects and the poor aim of sentiment in Rohmerian triangles as a worn plot.
The Rohmer name He is vindicated by hordes of filmmakers in favor of a slow and naturalistic record, although few reflect, perhaps due to a generational issue, the same conflict between the flesh and the spirit that his moral tales transmitted, always tinged with Catholic education, nor the ascetic overcoming of the violence that the Martian historical works of his last period gave off. In many cases, that strained filiation is limited to a vague aesthetic connection, in which some scholars have seen homeopathic doses of the thought of Stanley Cavell, philosopher of everyday life, or of Georg Lukács, theorist of the eternal duel between empirical life and real life, the former being a pale reflection of the latter, a long-awaited but impossible ideal.
On the other hand, a hasty look at current French cinema can cast doubt on the validity of that legacy, in view of the triumph of two-way comedy and the by-products starring bastard sons of Louis de Funès, main exports of the leading European film power. , who have altered the brand image of their cinema abroad. All in all, Rohmer's shadow continues to be elongated in the work of filmmakers like Christophe Honoré, Mia Hansen-Løve and other lesser-known names outside of France, like Mikhaël Hers, Nicolas Pariser or Guillaume Brac, who has shot his last films in Cergy, one of those villes nouvelles built in the 1970s to decongest central Paris, on which Rohmer recorded a documentary series in the 1970s and where he later filmed The nights of the full moon (1984) and My friend's friend (1987), both available on Filmin, which offers an excellent selection of 15 of its titles.
Like their commander, they are all interested in micro-social structures, such as couples, family, or groups of friends. The difference is that, while Rohmer used to reject abstract entities for the sake of a cinema without fuss and shot at human height, its epigones fail to dispense with political history and its effects on subjectivity. Hansen-Løve, who once seemed as ahistorical as Rohmer, links in his latest film, Maya, the internal uncertainty with geopolitics. The penultimate, Future, contained a critical reading of the new social and sentimental order towards which neoliberalism is pushing us. In the recent Amanda, Hers opposes the dilettantism of his generation to the sudden maturity of facing the 2015 terrorist attacks in Paris, in which many of the victims drank of my of beer on terraces of bohemian neighborhoods. In Alice's advice, released in January, Pariser talks about a young philosopher facing the realpolitik municipal. The original title, Alice et le maireHe is a Rohmerian, just like his protagonists: Fabrice Luchini, who shot five times with the director, and Anaïs Demoustier, who seems to have his name written on his forehead. It is a welcome break in a country where, many times, Rohmer is nothing more than a superficial aesthetic reference. For example, singer Clio, exponent of that new and languid variété who doesn't disgust the ukulele, he dedicated a song to it in 2016. "Éric Rohmer is dead and I wanted to know more / about those lovers on the trains of banlieue"Said his verses, written by someone who, without a doubt, has never taken line D of the suburban train at rush hour.
Outside of France, Rohmer is an idol for those who wish their cinema to be praised with that hackneyed dialogue that Arthur Penn put on with shoehorn in The Night Moves: "It's like watching the grass grow." Hong Sang-soo and Richard Linklater have cited him as a reference to the end, as well as names that may have made less merit, such as Noah Baumbach —if we don't know that he called his firstborn Rohmer— or Ira Sachs in Frankie, recently released on Movistar + without going through theaters. Although Rohmer was also a pioneer in that: he alternated the big screen and the small one without attending to hierarchies that time, and viruses, have rendered useless.