Eric Garcia, with muscular overload, does not go with Spain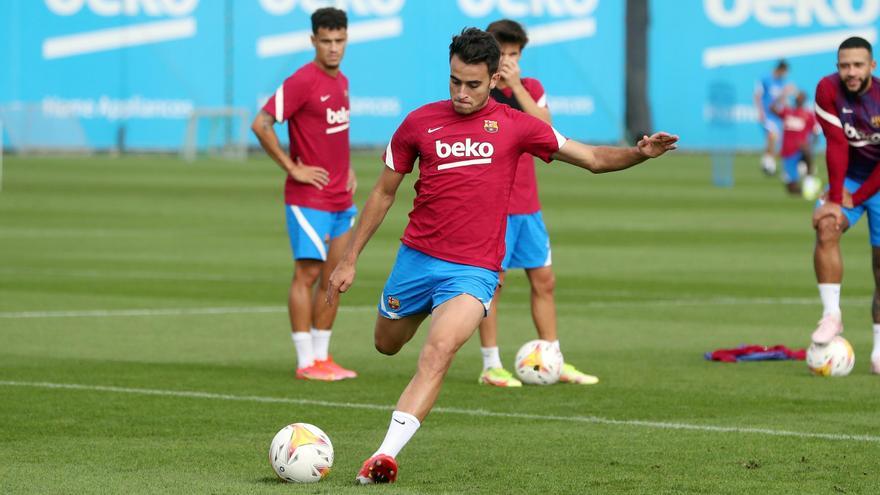 Will not have Xavi Hernandez to Ansu Fati, the greatest offensive threat of the Barça. Neither neither to Ousmane Dembélé, the extreme that fits him so well in his tactical model that he wants to implement at the Camp Nou. Neither will the new Barça coach have Eric Garcia, the defender who pushes the rear forward with his brave way of playing. Not even Nico, the Galician footballer who has captivated by his immediate impact on the first team.
Everything is, at the moment, bad news for Xavi just before being presented this Monday at the Camp Nou, which will be open to the public to receive the new Barça coach, which will sign until 2024. Up to 11 injured has on the squad hours before its official premiere in the locker room.
Eric was already substituted at the Celta-Barça break when Sergi's team was already winning comfortably by 0-3. Then came the chaos with the 3-3 of the Galician team. The center-back underwent medical tests this Sunday and the club has revealed that he suffers from "an overload in the calf of the right leg", thus causing loss for the double and decisive duel of the Spanish team against Greece and Sweden looking for the passport for the Qatar-2022 World Cup.
Diego Llorente, the Leeds defender, has been chosen by Luis Enrique to make up for Eric's absence from the national team. Raúl de Tomás, Espanyol's forward, occupies the square in the attack of Spain by Ansu Fati.
The other bad news for Xavi is that Nico suffers, according to Barça, "an overload in the abductor of the left leg", so he will not join the concentration of the Spanish Under-21 team either. At least, the new coach will have the two players in the sports city of Sant Joan Despí this couple of weeks trying to recover for the premiere on November 20 in the derby against Espanyol. The first game of the 'Xavi era'.